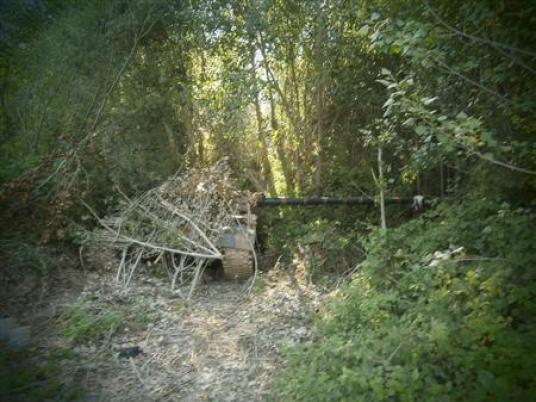 Two US supersonic bombers conducted live-fire drills on Saturday in South Korea in a show of force following North Korea's test-launch of an intercontinental ballistic missile (ICBM), the South's military said.
The pair of B-1B Lancer strategic bombers flew from a US base on Guam and were joined by US and South Korean jet fighters to conduct the simulated destruction of an enemy ballistic missile launcher and underground facilities, the South's air force said.
North Korea announced on Tuesday it successfully test-launched an ICBM, saying the missile was capable of carrying a large and heavy nuclear warhead.
Some experts believe the missile has the range to reach Alaska and Hawaii and the test signaled a significant advance in the North's declared intent to build a nuclear-tipped missile that can hit the US mainland.
South Korean President Moon Jae-in said the test indicated a quicker than expected pace of the North's ICBM program.
The B-1B bombers conducted the live-fire exercise at a range in South Korea's eastern Gangwon province, dropping weapons in a simulated attack on a missile launcher, the South Korean air force said in a statement.
South Korean and US fighter jets conducted precision strike drills aimed at attacking enemy targets hidden underground, it said.
South Korea's Yonhap news agency said the bombers then flew west, hugging the heavily fortified Demilitarised Zone (DMZ) border between the two Koreas, before leaving South Korean airspace.
The drill follows a joint artillery and missile exercise by South Korean and US forces a day after the North's ICBM test.
Despite the sabre-rattling, the United States and South Korea have said they are committed to resolving the crisis over the North's pursuit of nuclear weapons and ballistic missile peacefully.
US Secretary of State Rex Tillerson said on Friday in Hamburg, where the leaders of G20 nations are meeting, there would not be many good options left on North Korea if the peaceful pressure campaign failed.
US President Donald Trump vowed on Thursday to confront the North "very strongly" and said Washington was considering "severe things" for the isolated state following the ICBM test.
The United States, Japan and South Korea agreed on Friday to push for a quick UN Security Council resolution to put new sanctions on North Korea.
On the sidelines of the G20 summit, Trump, Moon and Japanese Prime Minister Shinzo Abe agreed to apply "maximum pressure" to counter the North nuclear threat.
North Korea has hailed the ICBM test as marking the completion of is strategic weapons capability that it says includes atomic and hydrogen bombs.
North Korean leader Kim Jong Un visited a mausoleum honouring state founder Kim Il Sun on Saturday, the anniversary of his grandfather's death, the North's official KCNA news agency reported.
He was joined by military officials who contributed to the success of the ICBM test, the news agency said.