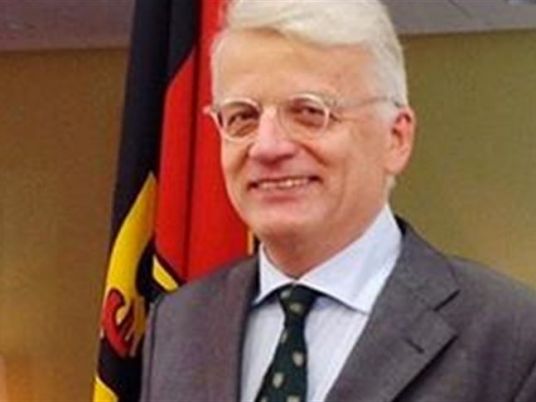 The ThyssenKrupp Marine Systems Company has built two submarines for Egypt in Kiel City, in northern Germany, the German Ambassador in Egypt Julius Georg Luy said Wednesday.
One of the submarines was delivered to Egypt on December 10, 2015, he added.
Egypt's Foreign Minister Sameh Shokri will visit Berlin between January 11-14 to meet with German officials over regional affairs of common interest, Luy said.
He added that Berlin and Cairo are interested in facing challenges of regional stability and the fight against terrorism. Luy expressed his belief that stability requires a great orientation towards sustainability and social cohesion, and that the internal stability depends on the long-term social integration and creating opportunities for all citizens in the fields of education and economy to have an open and active society.
Luy described 2015 as a year of success for Egypt-German relations, as German exports to Egypt increased by 18.5 percent in six months, and the Egyptian exports to Germany increased by 12.5 percent.
He pointed to a steady development in German investments in Egypt, adding that German companies in Egypt employ 23,000 people.
The free trade agreement between Egypt and the European Union was beneficial for both parties, said Luy, adding that Berlin encourages Egypt to develop a new economic and social vision to achieve economic liberalization.
The major economic challenges facing Egypt require the implementation of further reforms, especially those related to fiscal deficits and public debt, which still maintain very high levels, as well as the lack of foreign currency, which is a source of concern, said Luy.
Egypt needs the establishment of small and medium enterprises, which are a real source for job opportunities, but there must be legal stability first, as well as a transparent management, acording to Luy.
Germany is currently negotiating with Egyptian authorities over a security agreement between the two countries, stressing that the fight against terrorism cannot only be through military means, but needs a comprehensive political approach.