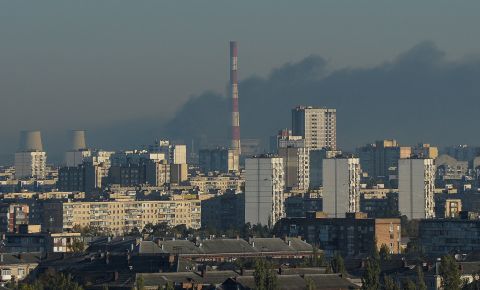 Two people have been killed and one injured in Russia's attacks on Kyiv on Tuesday, according to the Ukrainian prosecutor general's office.
"According to preliminary data, two people were killed and one was injured," the prosecutor general's office said in a statement.
"According to the investigation, on October 18, 2022, the armed forces of the Russian Federation, using means of warfare prohibited by international law, launched a missile attack on an energy supply facility on the left bank of the capital," the statement added.
A separate series of drone attacks launched by Moscow on Monday killed at least five people in the Ukrainian capital city, including a pregnant woman and an elderly woman, according to local authorities.