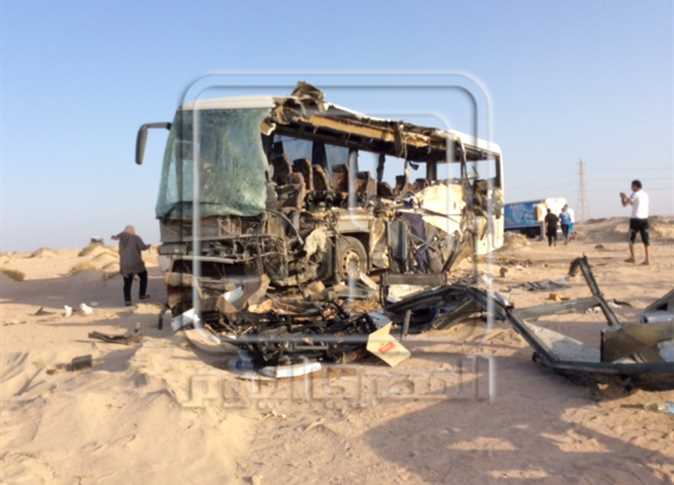 Two people were killed and another injured on Sunday after a bus crashed with a car 50 kilometers out of Sharm el-Shaikh resort city in South Sinai.
Eyewitnesses said that the bus ran over the car, killing two people inside, while both vehicles burnt. Passengers of the bus quickly jumped from the window and doors after the fire started.
Firector of the South Sinai ambulance facility, Mohamed Seoudi, said that the two bodies were unidentified as a result of severe burns to the bodies.
Civil Defense and firefighters arrived on the scene to put-out the fire, and lifted the vehicles off the road.
Traffic on Sharm el-Sheikh- Tor Sinai road stopped for an hour until the burning bus was taken to the side of the road. A report on the incident was registered with police and the Public Prosecution was notified for investigation.
Edited Translation from Al-Masry Al-Youm