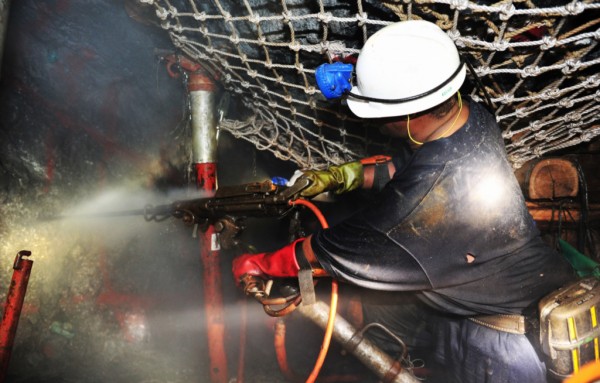 Two miners at a South African gold mine owned by Harmony Gold have died after they were trapped underground following an earth tremor, the company said on Sunday.
Three miners were still missing after the incident on Friday at its Kusasalethu mine near Cartonville, west of Johannesburg.
"Our sincerest condolences go to the family and friends of the deceased," Chief Executive Officer Peter Steenkamp said in a statement.
"We will not rest until the other three employees have been found and brought to surface. Our efforts continue to focus on reaching our colleagues as quickly and safely as possible."
South Africa is home to the world's deepest mines where workers operate at depths of up to 4 kilometers (2.5 miles) beneath the surface. Nevertheless, the industry has reduced the number of miners killed in mines, with a new record low of 73 registered last year compared with 77 in 2015.