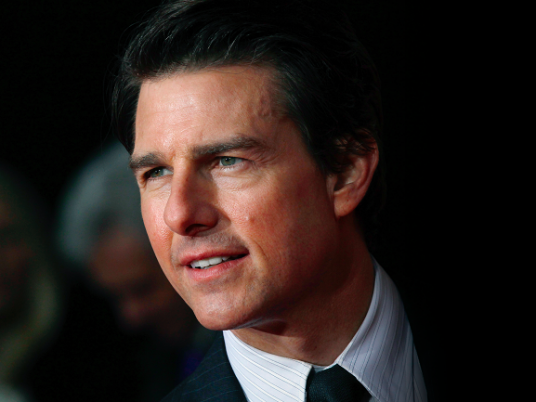 Two people died when a plane carrying crew members from a film starring Tom Cruise crashed in Colombia, aviation authorities and Universal Pictures said.
The crew had just wrapped up production on the upcoming Doug Liman film "Mena," when it went down Friday while returning to Enrique Olaya Herrera Airport in Medellin.
"On behalf of the production, our hearts and prayers go out to the crew members and their families at this difficult time," Universal Pictures said in a statement.
The plane went down near the town of San Pedro de los Milagros in a mountainous area of Colombia's department of Antioquia.
The twin-engine aircraft crashed Friday around 5:30 pm (2230 GMT), said Uriel Bedoya of the national civil aviation authority Aerocivil.
Cruise arrived in Colombia on August 20 to record scenes for the film based on the life of American pilot Barry Seal, who worked for Pablo Escobar, the drug kingpin who was killed in Medellin in 1993.
The two deceased passengers, both Americans, were identified as Alan Purwin and Carlos Berl.
The plane's pilot, Jimmy Lee Garland, was injured in the crash and is being treated at a hospital in Medellin.
Officials said Garland suffered a hip fracture and other injuries, and underwent surgery on Saturday.
Purwin was a founder of Helinet, the company which owned the plane involved in the crash. The company provides aviation services for the movie industry, as well as news and medical companies.
Steve Gatena, CEO of the California-based Helinet, on Saturday paid tribute to Purwin as "a great man, a world-renowned aviator, and a brilliant entrepreneur."
He said Purwin also enjoyed the distinction of having been the only Hollywood movie pilot to have flown throughout China.
"There are no words that can express our heartache for we have lost one of the world's greatest helicopter pilots and one of aviation's greatest leaders," Gatena said.
Officials said that at the time of the crash, flying conditions were generally good and there was still daylight.
Authorities are investigating however whether sudden wind gusts played a role in the accident.
The crash was the latest in a series of deadly incidents involving film crews.
In March, eight French nationals and two Argentine pilots died in a helicopter crash while filming a television reality show.
Three people were killed during the 2013 crash of a helicopter while filming a reality TV series for the Discovery Channel.