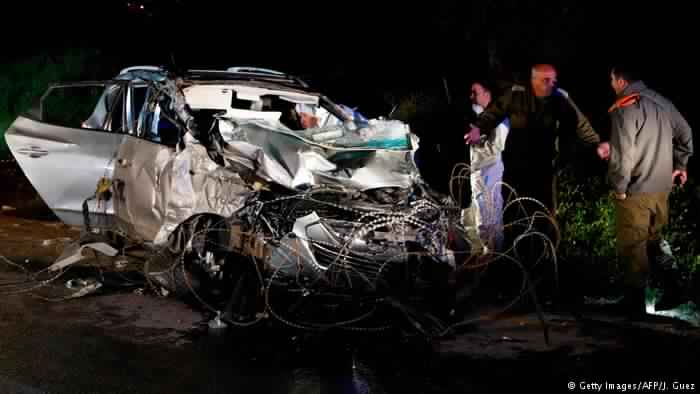 Two Israelis were killed and at least two others wounded Friday in a suspected car ramming near the Jewish settlement of Mevo Dotan in the northern West Bank, Israeli media reported.
Israel's Defense Forces said a Palestinian "ran over (Israeli) soldiers who were securing routes" on a highway in the area, describing it as a deliberate attack. It said it was investigating the incident.
The motorist was arrested and taken to hospital with minor injuries, the army added. Israel's Shin Bet security service said he had spent time in prison for security offenses and was released last year.
The Jerusalem Post reported that the victims were aged in their 20s.
The Islamic militant group Hamas, which rules Gaza, issued a statement praising the "operation" but did not take responsibility.
The incident came as hundreds of Palestinians staged protests across the West Bank to mark 100 days since US President Donald Trump recognized Jerusalem as Israeli's capital.