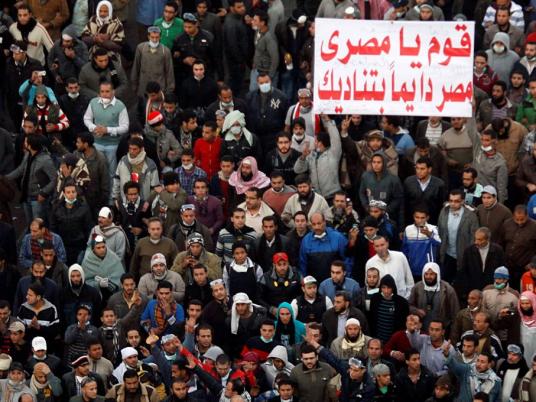 Two defendants charged with involvement in the clashes that erupted outside the Suez Security Directorate last Thursday confessed to shooting at protesters, judicial sources said on Thursday.
The clashes continued for about four days to protest the failure of police to secure a football match in Port Said that left at least 74 people dead. According to the Health Ministry, the clashes resulted in the death of at least five protesters.
According to the sources, the two defendants said they randomly fired at protesters from their car, leading to a number of victims and injured policemen and protesters.
The sources added that the defendants confessed that two other people were with them during the shooting. They went on to say that four eyewitnesses testified before the prosecution and confirmed the defendants' statements. The sources said the Suez prosecution renewed the detention of the two defendants for an additional 15 days pending investigations.
Similar clashes broke out in Cairo between police and protesters in the wake of the Port Said violence. The clashes left at least 10 people dead.
In a statement read to the People's Assembly, Interior Minister Mohamed Ibrahim denied that the police used birdshots against protesters. Many lawmakers said they held Ibrahim responsible for protesters' deaths.
Translated from Al-Masry Al-Youm