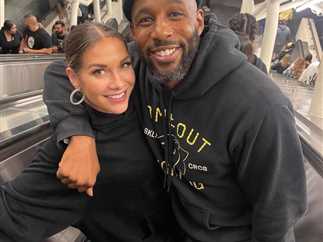 During the past few hours, Allison Holker's name topped the Google search engine, after she announced her husband, Stephen tWitch Boss had committed suicide.
tWitch, the star of the famous dance program "So You Think You Can Dance", American choreographer, actor and a hip hop dancer, committed suicide at the age of 40, two days after he published a dance and fun video.
Holker announced his passing during an official statement published on PEOPLE magazine website.
Alison Holker's Statement on the Death of Her Husband
"It is with the heaviest of hearts that I have to share that my husband Stephen has left us. Stephen lit up every room he stepped into. He valued family, friends and community above all else and leading with love and light was everything to him. He was the backbone of our family, the best husband and father, and an inspiration to his fans," Holker's statement read.
"To say he left a legacy would be an understatement, and his positive impact will continue to be felt," she said. "I am certain there won't be a day that goes by that we won't honor his memory. We ask for privacy during this difficult time for myself and especially for our three children," she added.
Who is Stephen tWitch Boss?
tWitch is an American actor and producer and was a hip-hop dancer and choreographer.
His real name is Stephen Laurel Boss and he is better known as "tWitch".
He was born on September 29, 1982.
tWitch became famous in 2008 when he was a runner-up on the American version of "So You Think You Can Dance?" program.
Between 2018 and 2020, tWitch and Holker, hosted the documentary TV series called "Disney's Fairy Tale Weddings."
tWitch began his career at the early age of 20 in a number of programs, reaching the semi-finals of The Wade Robson Project program.
tWitch married his colleague Holker on December 10, 2013.
tWitch's most important works
tWitch participated for the first time in the third season of "So You Think You Can Dance" program in 2007.
He was able to take second place in the competition, behind fellow hip-hop dancer Joshua Allen.
tWitch appeared on the same program with his co-star Katee Shean from Season 4, and the duo performed a dance that was again nominated for the Emmy Awards Outstanding Choreography.
tWitch captained TeamStreet Season 12, before becoming a judge in Season 17 of the show.
"Disney's Fairy Tale Weddings" is a television documentary series featuring Disney-themed weddings.
Details about the death of Stephen Boss tWitch
tWitch was found on Tuesday, December 13, dead in his hotel room, where he had shot himself.
The American ET program confirmed that tWitch had entered his room in a hotel in California on Monday, a day before his death.