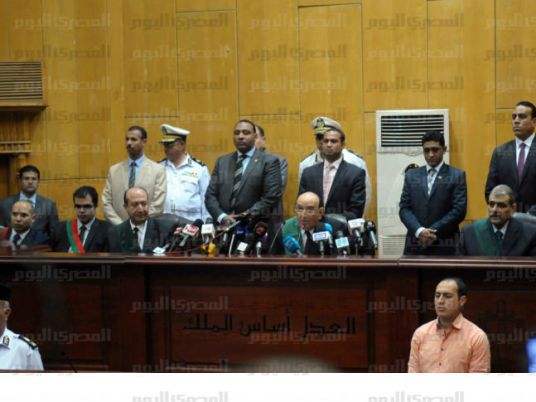 Minya Criminal Court sentenced in absentia 22 Muslim Brotherhood members to 15 years of imprisonment on Wednesday.
The defendants were charged with illegal protests, violence, blocking roads, and destroying public property in Minya, when they protested against the dispersal of Rabaa al-Adaweya and Nahda Square sit-ins in Cairo in mid-August 2013.
"On 25 December 2013, following the dispersal of (Rabaa al-Adaweya and Nahda Square) sit-ins, the defendants participated in protests, roadblocks, riots, destroying public and private facilities, especially in Maghagha," the prosecutor stated.
Egyptian authorities began a crackdown on thousands of Muslim Brotherhood members and supporters following the ouster of Islamist President Mohamed Morsi in July 2013 by former Defense Minister and current Egyptian President Abdel Fattah al-Sisi.
Human rights organizations have recently criticized the mass trials of the group's members and supporters.
Twenty-two Muslim Brotherhood members were sentenced to death last Monday over charges of violence, murder and attempted murder.
Cairo Criminal Court on Tuesday sentenced 13 Muslim Brotherhood members, including Morsi, to 20 years of imprisonment, combined with 5 years of police surveillance after serving their sentence.
Edited translation from Al-Masry Al-Youm