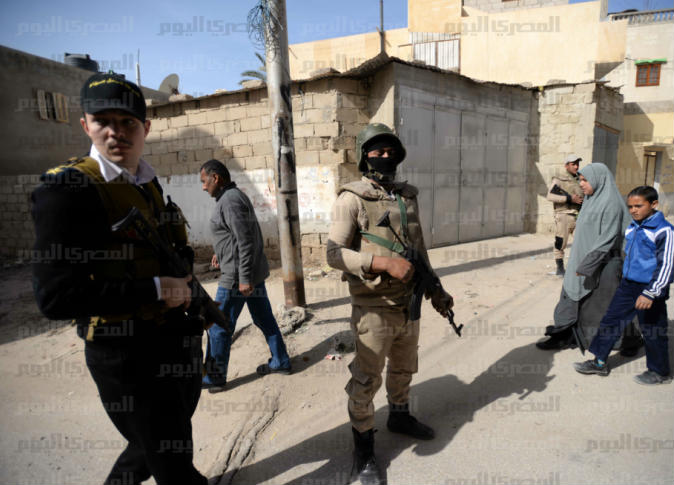 Security authorities have announced the killing of 12 terrorists and the destruction of 64 hideouts in an extended crackdown in North Sinai.
Security forces launched a major operation covering south Arish, Sheikh Zuweid and Rafah, during which 12 terrorists were killed in an exchange of fire, the security authorities announced.
Twenty-five houses and 39 huts used by criminals to launch attacks against the military and police were also destroyed by security forces during the crackdown, along with two cars and two motorcycles.
The crackdown comes just days before the Eid al-Adha religious holiday, during which families traditionally gather for a feast, suggesting that security forces aimed to pre-empt any terrorist attacks planned for the holiday.
Egypt is engaged in an ongoing battle against Islamist insurgents, many of which are linked to the Islamic State terrorist organization, which is active across the region.
The insurgency in Egypt is most active in North Sinai, which borders Israel. Insurgents will often ambush Egyptian police and military personnel using roadside bombs and gunfire, or else launch attacks against security checkpoints, police stations and military installations.
While reports of deaths on both sides are a weekly occurrence, the Egyptian military often claims major successes as a result of big anti-terror operations, including Operation Martyr's Right, which has been deployed in several phases since September 2015.
Edited translation from Al-Masry Al-Youm