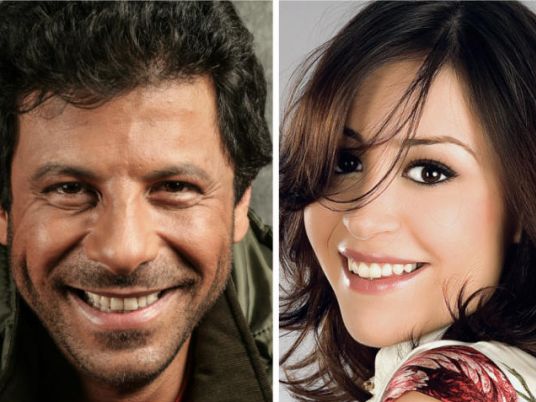 An Egyptian TV show, which has begun screening for the holy month of Ramadan last week, has earned Israeli criticism for allegedly instigating bigotry towards Jews.
In a statement on its Facebook page Wednesday, the Israeli embassy in Cairo said Haret al-Yahud (The Jewish Quarter) "has begun to take a negative, instigatory track against Tel Aviv".
It added that the series depict Jews during the 1950s as "monstrous enemies who want to eradicate everyone", labelling the show as a continuation of Egypt's media instigation on Israel and the 1979 peace treaty between Cairo and Tel Aviv.
The embassy's statement came days after an earlier one in which it lauded the series' first episode.
"We noticed that, for the first time, it depicts Jews in their real human reality, as humans before anything. Congrats to that", said the statement.
Starring Menna Shalaby and Iyad Nassar, Haret al-Yahud depicts the life of Egyptian Jews in the 1940s and the 1950s and how it was affected with the founding of the state of Israel and the 1952 Revolution which forced many Jews to migrate to the nascent state escaping rising animosity back home.
The series also drew attack from the head of Egypt's current Jewish community, Magda Haroun.
"The alley's buildings had not been that grandiose, and Jewish girls never wore dresses with such wide openings," Haroun stated. "Jewish communists never tried to lure the youth or win their minds to turn them into Zionists as suggested in the series," Haroun added.
In an interview with the Jaffa-based, Arabic-speaking i24 News, former Israeli ambassador to Cairo, Yitzhak Levanon, said "the show is anti-Jewish and anti-Israeli".
Levanon, during the interview aired last week, said that "Egyptians harbor animosity towards the Hebrew state until present". He added that Jews in Egypt stood at nearly 100,000 under the monarchy rule, and are now around 20.
"When the Muslim Brotherhood began to fight against the Jews here in Palestine, problems broke out with Jews in Egypt," Levanon stated.