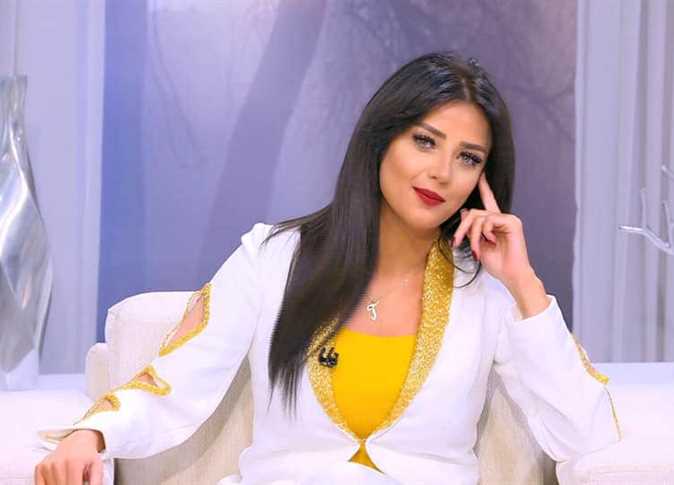 The complaints committee of Egypt's Supreme Council for Media Regulation has opened an urgent investigation concerning TV host Radwa el-Sherbiny's comments on her show about non-veiled women.
Complaints received by the council allege that Sherbiny stated on her show that women who wear the hijab are 100,000 times better than those who do not.
During the disputed episode of the show, Sherbiny, who does not wear a hijab, surprised the audience with a message to everyone who wants to take off their hijab. She urged them to never take it off, even if they are the only one in their family, workplace, or friend group who wears it.
Sherbiny went on to say that non-veiled women have a devil inside of them that is stronger than their faith, and that those who wear the hijab are better in the eyes of God.
Finally, Sherbiny asked the veiled women to search for what would make them more beautiful in the veil, rather than submitting to the temptations or pressures of life.
This is not the first instance of Sherbiny making comments regarding the hijab. She has publicly criticized the 'burkini' ban that is in effect at many of Egypt's resorts, stating that denying veiled women access to the sea and swimming pools is "disgusting" and "unacceptable".
She noted that the hijab is a religious obligation and the freedom of both those who wear the hijab and those who don't must be respected.
Last April, at the beginning of Ramadan, Sherbiny published a picture of herself wearing the hijab, and wrote: "I was very hesitant before I uploaded this picture. I feel that it expresses what I would like to say."
https://www.instagram.com/p/B_X_tJLjXDX/?utm_source=ig_web_copy_link
She went on: "This year we are all staying at home and this is a golden opportunity for every one of us… We review ourselves and ask for forgiveness and guidance… There is no angel in us and we are all negligent… but surely we all want to go Heaven… Whoever can do more this year, he should… Whoever can encourage others, he should… and the one who can draw closer to our God should draw closer… Perhaps Ramadan this year is different for us all… Ramadan Kareem."
Sherbiny has apologized for her comments, stating that she did not mean to offend those who do not wear the hijab.