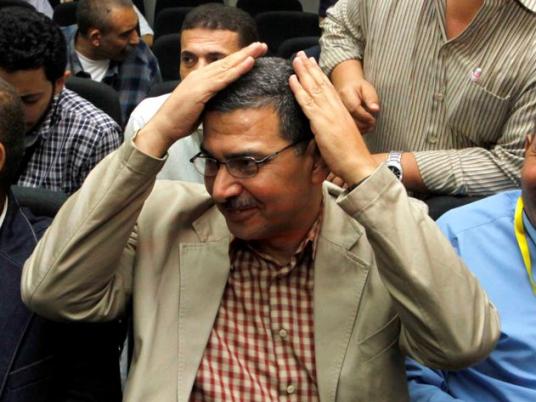 The Ramadan TV season has only just begun, yet the drama has already started with several conflicts between Egypt's Censorship Authority and satellite channels and producers over content rating, which was stipulated by Culture Minister Helmy al-Namnam.
The head of the Censorship Authority, Khaled Abdel-Galil, said censorship is part of a system that includes the Free Zone, channels and producers.
He explained that the content rating is about not only the age restrictions, sex, and violence, but also includes eight other indicators. He said he rejected the practice of excessive content rating for age-restricted content.
"Al-Nahar channel broadcast al-Herbaya [Chameleon] series without a censorship permit. Why did the channel resort to that when it is the direct responsibility of the Free Zone which requires channels to not broadcast any material without approval of the Authority?" Abdel-Galil said.
"I started the legal procedures and filed reports against the channel for broadcasting the series  without a permit. The producer of the series Mamdouh Shaheen presented scenarios for 10 episodes to the censorship on April 30 and was rejected, so I did not watch the rest of the episodes," he said.
"I also filed reports against all channels that didn't adhere to the age restrictions, particularly al-Hayat, and al-Nahar," Abdel-Galil said.
Mamdouh Shaheen, the producer of al-Herbaya which stars Haifa Wahby, said he was not informed that the series was rejected. He said he presented 15 episodes to the Authority, after which there was a discussion between the supervisory committee and the author. He then sent the other episodes.
He said: "Khalid Abdel-Galil said he will not reject any television work and a content rating with an age-restriction would be enough. But now he says the series was rejected by the Authority, how come? And, frankly speaking, censorship doesn't exist anywhere in the world."
Edited translation from Al-Masry Al-Youm