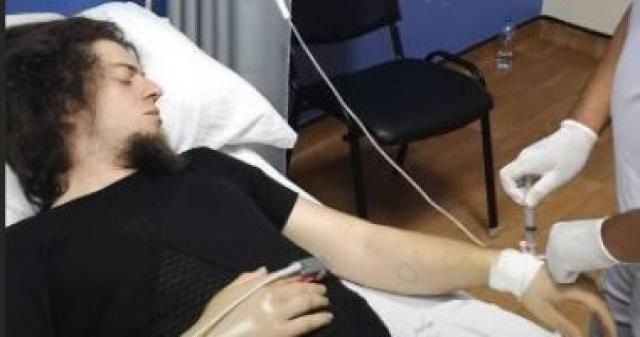 Director of Cairo University's Kasr al-Eyni Hospital Ahmed Taha said on Sunday that Turkish magician Aref Ghafouri is ready to leave the hospital after being bitten by an Egyptian cobra during his show in Egypt last Monday.
Taha told al-Masry al-Youm that Ghafouri first went to several hospitals in Turkey and the Pasteur Institute in France to receive the antidote to the bite, which was only available in Egypt. Taha further explained that the Cobra's poison would paralyze Ghafouri's nervous system if he did not come to Egypt for treatment.
However, Ghafouri needed a visa to get to Egypt, putting him in a difficult situation.
"The Turkish embassy communicated with the Egyptian which gave priority to humanity and saving [life] of man regardless of big political disagreements with the current Turkish regime which antagonize Egypt. Egypt always maximize humanity over any dispute," Taha said.
Taha stated that "Egypt exceptionally presented a quick visa to Ghafouri," adding that a ambulance car received him in Cairo Airport and transferred him to the poison department for treatment.
The hospital took support from the Serum and Vaccine Center and Abbasiyah Hospital, which provided further amounts of antivenom to save Ghafouri, who recovered within 24 hours.
Edited translation from Al-Masry Al-Youm