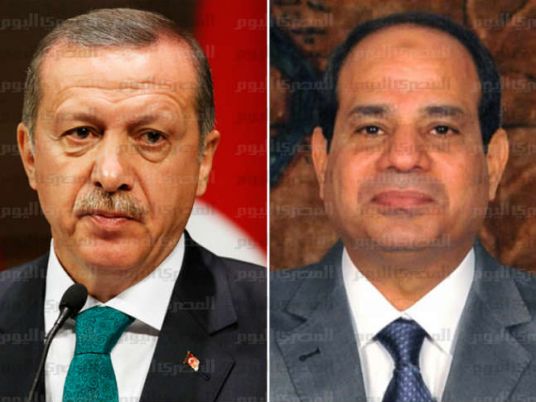 On Saturday, Foreign Minister Sameh Shoukry will receive the Turkish Foreign Minister Mevlut Cavusoglu, to hold a session of talks at Tahrir Palace.
The Foreign Ministry said, in a statement, Friday, that both foreign ministers of Egypt and Turkey are scheduled to hold a press conference at the end of the talks.
The Turkish Foreign Minister's visit to Cairo is the first in about ten years.
It was preceded by a visit by Shoukry to Turkey in February to deliver an Egyptian aid shipment to Turkey following the earthquake that struck both Turkey and Syria.
Cavusoglu praised Egypt's role and support for Turkey in the earthquake disaster, saying: "We appreciate Egypt's stance on our side after the earthquake disaster, and we seek to turn a new page of relations with Egypt."
Recently, Turkish President Recep Tayyip Erdogan and President Abdel Fattah al-Sisi communicated, Cavusoglu added, in a joint press conference in the Port of Mersin, where Egyptian aid arrived to Turkey with Shoukry, describing the talks between the two sides as fruitful.
Shoukry said that the aid provided by Egypt to Turkey is the least that can be done within the framework of Egypt's keenness to alleviate the suffering of those affected by the earthquake that struck Turkey, adding that priority is given to aid ships to pass through the Suez Canal.
Shoukry confirmed that he was briefed, during the bilateral talks with his Turkish counterpart, at Adana Airport, on the priorities required by Turkey regarding aid, pointing out that Egypt will work to provide what it can within the framework of the endeavor, whether through the Egyptian government or the Egyptian Red Crescent and civil society organizations, to face this disaster and relieve the pain of the injured as much as possible, and provide them with means of subsistence.