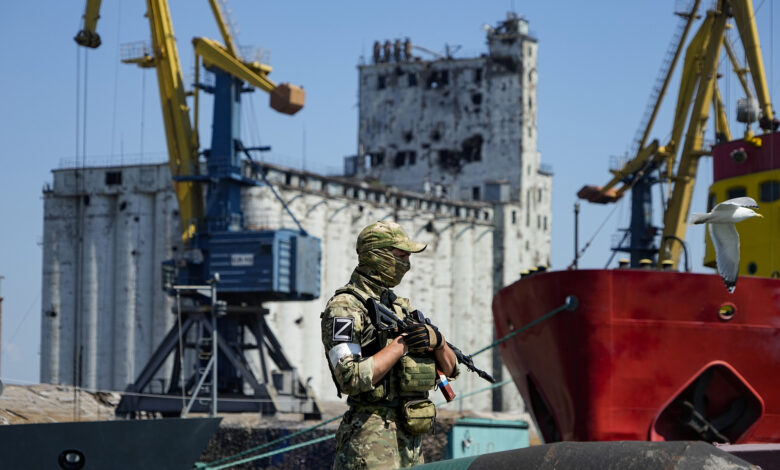 Russia's defense ministry said it discussed grain exports from Ukrainian ports with a Turkish delegation, during a meeting in Moscow on Tuesday.
"On June 21, negotiations were held in Moscow between the delegations of the Ministry of Defence of the Russian Federation and the Ministry of National Defence of the Republic of Turkey," the Russian defense ministry said in press statement on Wednesday.
"The parties discussed the safe exit of Turkish merchant ships and the export of grain from Ukrainian ports, as well as approaches to ensuring safe navigation in the Black Sea," it added.
Grain shipments from Ukraine have stalled due to ongoing hostilities in the region since the start of Russia's invasion.
More background: Ukrainian and world leaders have denounced Russia's blockade of Ukraine's ports, with the United Nations saying it could push nearly 50 million people into famine or famine-like conditions around the globe. Satellite images also show that Russian ships have been loading up with what is believed to be stolen Ukrainian grain in Crimea on their way to Middle Eastern ports.
Meanwhile, Moscow accuses the Ukrainian side of not de-mining the ports. Russian President Vladimir Putin has repeatedly blamed Western sanctions on the impending food crises, but European Union officials say he is blaming them for a crisis that he created.