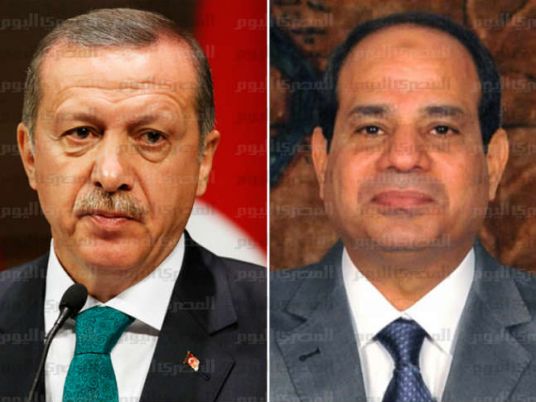 On Monday, Turkish Foreign Minister Mevlüt Çavuşoğlu stated at a press conference with his Bahraini counterpart Abdul Latif Bin Rashid Al-Zayani, in Manama, that the talks with the UAE "have made more progress than with Egypt, and that the mutual visits were successful," according to the Turkish channel TRT.
"We met today with Crown Prince Salman bin Hamad Al Khalifa, and he briefed us on Bahrain's economic vision, and I want to stress that Turkey will do everything it can with its companies within the framework of this vision, and of course we have opportunities to cooperate in the defense, health and the environment fields."
"We also discussed regional issues, and our great wish is to bring stability to this region and our region," Cavusoglu said.
On the Houthi attacks in Yemen against the UAE and Saudi Arabia, Cavusoglu stressed that "Turkey strongly condemns these terrorist attacks, and stands against terrorism in all its forms."
Çavuşoğlu described his country's relations with some Gulf countries as "cold in the past," and stated: "To bypass this, bilateral talks were held, including talks with Egypt at the level of deputy foreign ministers."
Cavusoglu said he was holding talks on all levels the Egyptian Foreign Minister Sameh Shoukry.
The Turkish President Recep Tayyip Erdogan will visit the UAE in February, and that Turkey's National Day will be celebrated at the Dubai Expo, Cavusoglu said.
Dialogue with Saudi Arabia was "ongoing," adding: "We hope to return and improve relations with Saudi Arabia as it was in the past and better. And I believe that there will be positive developments in the coming period," he continued.
Cavusoglu said that his meeting with the Bahraini Foreign Minister is the third since last September, stressing that all meetings were "very fruitful."
He stressed that Turkey will support Bahrain's priorities during its presidency of the Asia Cooperation Dialogue, adding that Monday's meeting with the Bahraini foreign minister was an indication of increased communication between the two countries.
Cavusoglu stated that during his two-day meetings in Bahrain, he discussed bilateral relations in all its aspects.
"We discussed the steps that will be taken in certain issues, the agreements signed, whether implemented or not, and the documents that will be signed in the future," he explained.
He stressed the need to hold meetings of the joint economic committee in order to develop economic relations between Turkey and Bahrain, noting that the participating heads and ministers agreed to hold the meeting on March 23.
Cavusoglu stated that Turkish companies have taken important roles in projects in Bahrain, including the new airport.
He added, "In our phone calls and statements, we affirmed our solidarity with the UAE and the targeted countries, including Saudi Arabia."
Cavusoglu stressed the need to solve all crises in Yemen, Syria, Libya, the entire region and the Islamic world by political means as soon as possible.
Cavusoglu reiterated "Turkey's readiness to contribute to achieving peace and stability in the region," noting that his country "has made great strides in the defense industry in recent years."