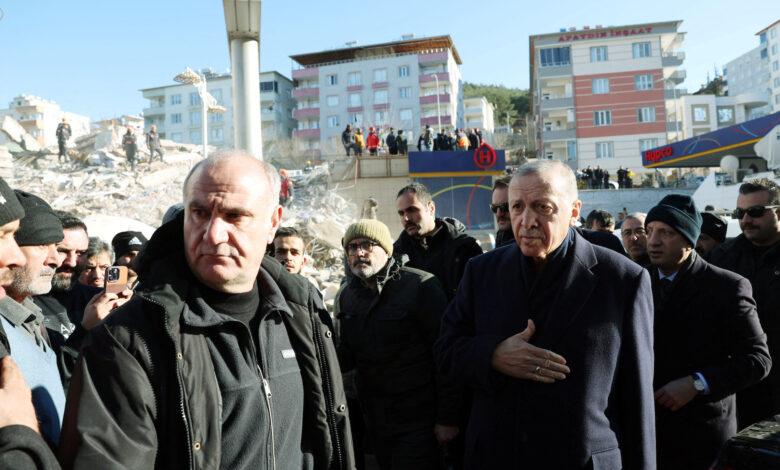 Turkish President Recep Tayyip Erdogan will on Thursday visit three more areas that were damaged by Monday's devastating earthquake in southern Turkey, state broadcaster TRT Haber reported.
Erdogan will visit the southern cities of Gaziantep, Osmaniye, and Kilis, located near the border with Syria, TRT Haber said.
On Wednesday, Erdogan visited an emergency relief center set up by Turkey's disaster management agency near the epicenter in the district of Pazarcik, as well as relief efforts in the Adana, Hatay, and Kahramanmaras provinces.
Erdogan on government's response: Speaking as he visited several disaster zones Wednesday, Erdogan vowed to take "every necessary step" and unite the state and nation so that "we will not leave any citizen unattended."
Earlier in the day, the president had acknowledged public concern over the government's response, admitting the state initially "had some problems" at airports and on roads, but insisted the situation was now "under control."