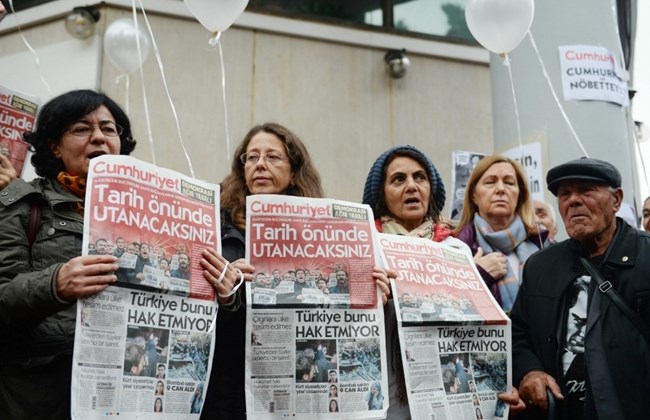 Former managers and columnists of a newspaper in Turkey linked to a US-based cleric have gone on trial, accused of supporting last year's failed coup.
The 31 ex-employees of the Zaman newspaper are charged with "membership in an armed terror organization" and "attempting to overthrow" the government, parliament and the constitutional order for links to cleric Fethullah Gulen. Gulen denies any involvement in masterminding the coup attempt.
The trial opened in Istanbul on Monday. The defendants, who deny the charges, face life terms in prison.
Twenty-two of the 30 suspects are in pre-trial detention, including 73-year-old columnist Sahin Alpay.
Zaman was raided in March 2016 after a court placed it under the management of trustees and later shuttered for allegedly serving as a mouthpiece for Gulen's movement.