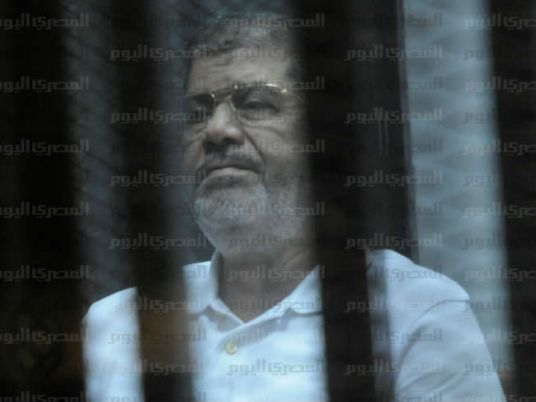 Tunisian associations staged a protest on Friday outside the Egyptian embassy in Tunisia to condemn the referral of former Islamist President Mohamed Morsi and other Muslim Brotherhood members to Mufti to decide on their death sentence.
Dozens gathered outside the embassy in response to calls by several Tunisian associations.
Activist Abdel Hamid al-Tarody, one of the protest leaders, expressed condemnation for the death sentences, describing them as unfair.
Kholoud Naseeb, of the Ansar Palestine association, said, "I came to condemn the death sentences issued in Egypt as an activist in the Tunisian civil community."
Protesters raised photos of Morsi, as well as the Rabaa al-Adaweya salute and banners reading 'No for execution'.
Some participants were dressed in the execution uniforms used in Egypt and performed scenes that depict the execution.
Edited translation from Anadolu Agency