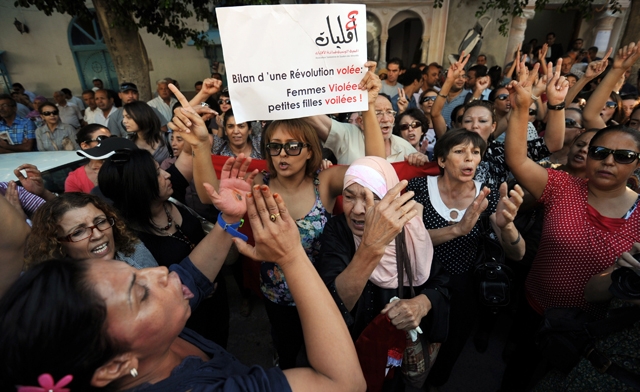 Human Rights Watch (HRW) issued a statement on Thursday, November 12, praising steps taken by the Tunisian government that will allow women to travel with their children without prior approval from the children's father.
HRW nonetheless pointed out that Tunisia still needs to amend other laws to achieve gender equality, especially in personal satus matters.
"Tunisia's parliament adopted a new law on November 10, 2015, that will allow women to travel with their minor children without getting permission from the children's father," HRW said.
"The Tunisian authorities should next ensure that all domestic laws conform to international standards and eliminate other forms of discrimination against women," the statement added.
"Although Tunisia has one of the most progressive personal status laws in the region, the personal status code still contains discriminatory provisions."
According to the statement, examples of discrimination against women under Tunisian law include stating the father as the legal guardian to his children, even if the mother is granted custody of the children, inequal inheritence shares between men and women and prohibiting children from living with their mothers if she has remarried, which does not apply to the father.
The HRW said Tunisia still needs to ratify the Protocol to the African Charter on Human and People's Rights on the Rights of Women in Africa (Maputo Protocol), as well as the Maputo Protocol.