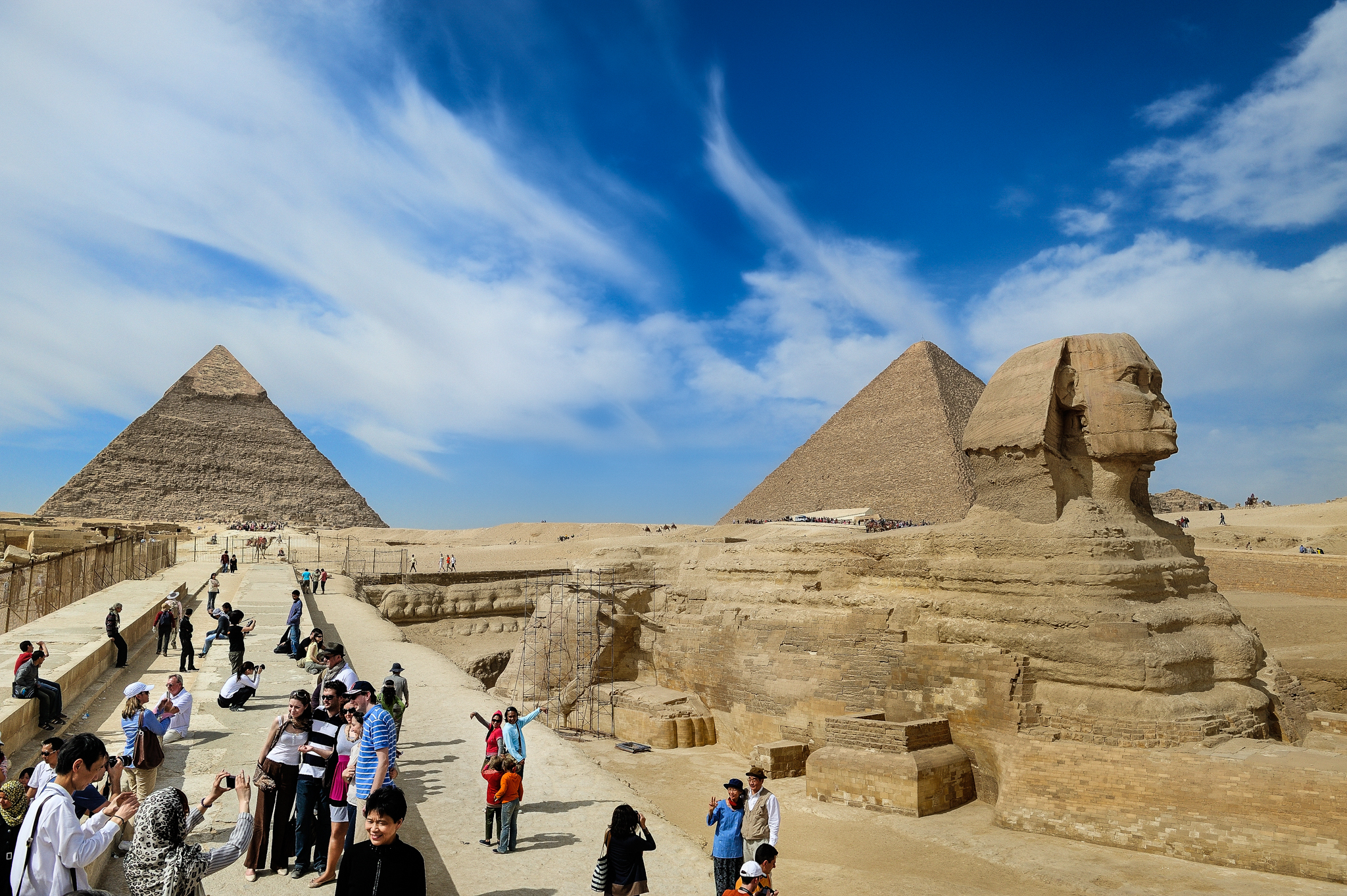 Germany's leading travel and tourism Company TUI has revealed its plans to increase arrivals to Egypt in 2020 by 20-25 percent compared to 2019, according to statements issued by a source close to the company, as reported by al-Borsa news outlet.
The source told al-Borsa that the company recently noticed the increasing demand for flights to Egypt, prompting the company to expands its flight options accordingly.
Asserting that the company has already started implementing its plan to boost German arrivals, the source claimed that the number of German visitors to Egypt increased by 20 percent during the first month of the new year.
Colliers International indicated in a recent report that German tourists spent the most in Egypt in 2019. Meanwhile, the number of German visitors jumped from 707,000 in 2018 to 2.5 million in 2019.
German tourists spent $1.22 billion in the country that year, and by 2024, total projected spending is predicted to jump to $2.18 billion, according to figures provided by the Arabian Travel Market.
Egypt's tourism sector will witness a remarkable boost in 2020, thanks to the German market and efforts to strengthen security and promote the tourism industry internationally, after years of political instability and a 2015 bombing of a Russian jetliner led to flight bans to Egypt's Red Sea resorts and a drop in foreign arrivals.
Global excitement for the much-anticipated opening of the new Grand Egyptian Museum in Giza may be partially responsible for the increase in demand for trips to Egypt, especially from the German market, according to Saeed al-Batouti, an economic adviser at the World Tourism Organization and member of the UN Economic Commission for Europe.
In an interview with the MENA News Agency, Batouti said that Egypt's tourism sector has significantly recuperated, claiming 13 million tourists having visited Egypt in 2019, up significantly from 7.5 million in 2017. He predicts 15 million people will visit Egypt in 2020.
He argues the improvement is due to efforts by the political leadership to support the tourism industry and tighten security at airports across the country. A report from Reuters has also cited the flotation of the Egyptian pound in 2016, which reduced its value by half, as another attractive point for foreign visitors.
Egypt witnessed a 177 percent increase in the number of North American visitors in 2018, according to Intrepid.
Meanwhile, total tourism receipts in Egypt, or expenditures made by inbound visitors to the country, stood at $16.4 billion in 2019, but spending from foreign visitors to the country is expected to reach 29.7 billion by 2024, according to Danielle Curtis, Exhibition Director ME at the Arabian Travel Market.