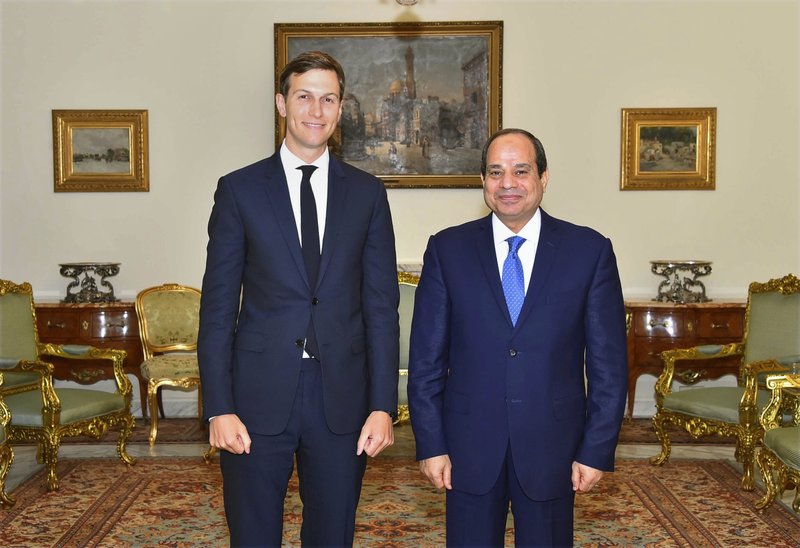 Contradictory reports have circulated concerning the suspended meeting between US presidential advisor, Jared Kushner, and the Egyptian government. Some news outlets reported the delayed meeting was as response to an abrupt cut in US aid. In the wake of political theories, President Abdel Fattah Al-Sisi received Kuchner on Wednesday, along with Egypt's Foreign Affairs Minister, Samih Shokary and Head of the General Intelligence, Khalid Fawzy.
Directly after the US congress decided to decrease economic and military aid dedicated to Egypt, the Egyptian Foreign Affairs Ministry released a statement in which it expressed disappointment in the US decision to cut foreign aid to the country.
On Wednesday, Kuchner traveled to Egypt to head a diplomatic delegation and hold several meetings with Egyptian officials, including the Egyptian foreign affairs minister.
A number of international media outlets quoted officials at the Egyptian Foreign Affairs Ministry, who asserted that the Egyptian foreign affairs ministers meeting with Kuchner had been cancelled in a response to the cut in aids.
Moreover, the official spokesperson of Egypt's Foreign Affairs Ministry, Ahmed Abu Zied, told Egypt Independent on Wednesday, that the meeting with Kuchner was not present on the minister's Wednesday agenda.
"The president also stressed during the meeting the importance Egypt attaches to achieve a just and comprehensive solution to the Palestinian issue. Sisi pointed to the ongoing contact and effort Egypt is exerting with the concerned parties in order to advance efforts to restore negotiations between the Palestinian and Israeli sides," the statement read.
Members of the US delegation stressed, during the meeting, the importance of Egyptian – American relations, and their support of all efforts to develop cooperation between both countries in the upcoming period.
They also expressed their appreciation of Egypt's efforts in the fight against terrorism and extremism, as well as its historical role in supporting a comprehensive settlement of the Palestinian issue.