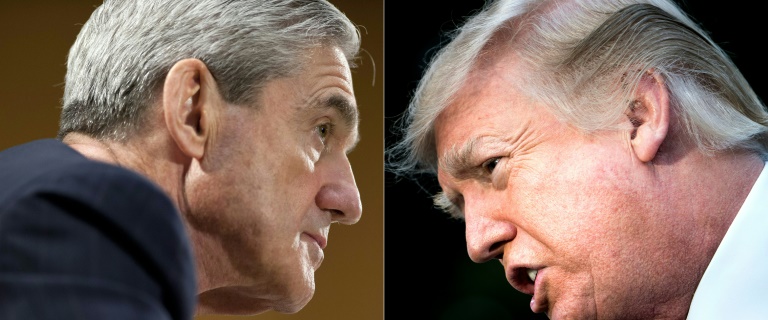 US President Donald Trump expressed worry that talking under oath to special counsel Robert Mueller about the Russia probe could lead to his being charged with perjury.
In an interview Monday with Reuters, Trump also declined to say if he will actually sit down to be interviewed by Mueller.
Mueller is investigating Russian interference in the 2016 election to help Trump win and whether his campaign colluded in that effort and tried to obstruct the probe.
The president said he was concerned that anything he told Mueller under oath might be compared to statements by others, such as former FBI director James Comey, whom Trump fired, and that any discrepancies could be used against the US leader to charge him with perjury.
"So if I say something and he (Comey) says something, and it's my word against his, and he's best friends with Mueller, so Mueller might say: 'Well, I believe Comey,' and even if I'm telling the truth, that makes me a liar. That's no good," Trump said, according to Reuters.
As he often does, Trump criticized the probe as biased and asserted that he had the right to intervene in it if he wishes.
"I can go in, and I could do whatever — I could run it if I want. But I decided to stay out," Trump said . "I'm totally allowed to be involved if I wanted to be. So far, I haven't chosen to be involved. I'll stay out."