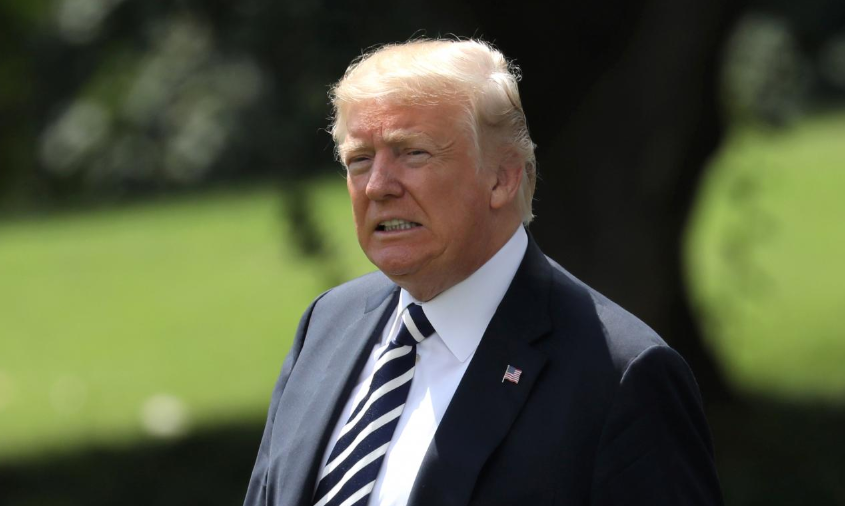 UNITED NATIONS (Reuters) – US President Donald Trump will chair a UN Security Council meeting on Iran this month to spotlight its "violations of international law" during the annual gathering of world leaders in New York, US Ambassador Nikki Haley said on Tuesday.
The United States, which holds the council presidency for September, has unsuccessfully pushed the Security Council to call out Iran. Haley has regularly attacked Iran, accusing it of meddling in the wars in Syria and Yemen.
Haley told reporters Trump was chairing the meeting "to address Iran's violations of international law and the general instability Iran sows throughout the entire Middle East region." 
Diplomats said Iran could request to speak at the Sept. 26 meeting, the high-level week of the UN General Assembly. Iranian President Hassan Rouhani is expected to address the assembly on Sept. 25. The Iranian UN mission did not immediately respond to a request for comment.
Haley said the United States would not object to Rouhani speaking.
Russia's Deputy UN Ambassador Dmitry Polyanskiy said the Iran meeting should focus on the implementation of a 2015 resolution on Iran.
"We very much hope that there will be views voiced in connection with the US withdrawal" from a 2015 international nuclear deal, Polyanskiy told the council.
Trump in May withdrew from the accord between Iran and six world powers aimed at stalling Tehran's nuclear capabilities in return for lifting some sanctions. Trump ordered the reimposition of US sanctions suspended under the deal.
Iran is still subject to a UN arms embargo and other restrictions contained in the resolution, which enshrines the nuclear deal. European powers have been scrambling to salvage the accord.
In February, Russia vetoed a US-led bid for the Security Council to call out Tehran for failing to prevent its weapons from falling into the hands of Yemen's Houthi group, a charge Tehran denies.
Several council members on Tuesday also expressed opposition to Haley's plan to convene a meeting on Wednesday on Nicaragua.
More than 300 people have been killed and thousands injured in crackdowns by police and armed groups on protests over government plans to cut welfare benefits. The protests developed into broader opposition against President Daniel Ortega.
China, Russia, Bolivia and others said the situation in Nicaragua was not a threat to international peace and security and therefore should not be discussed by the council. Bolivia is expected to try to block the meeting on Wednesday but does not have the minimum nine votes required to do so, diplomats said.
Additional reporting by Mohammad Zargham; editing by Grant McCool and James Dalgleish.