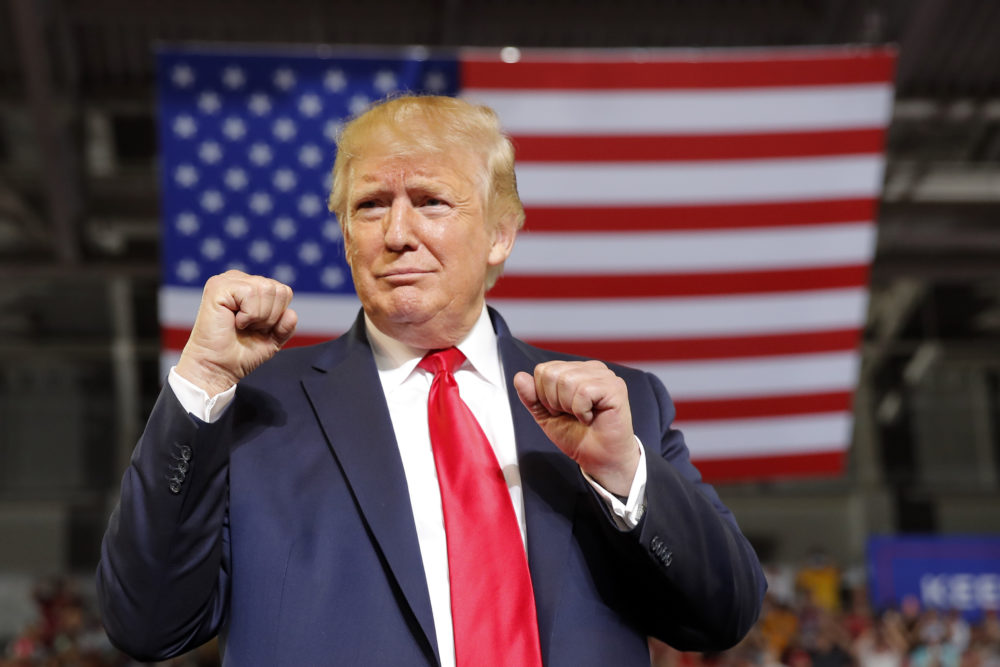 During and after each US presidential election, the connotations of winning and losing differ from their general use, as the titles are not permanent fixtures. For example, today's losers are those who won in 2016, and the history of elections has proven that losers will prevail again within a few years.
That's because the real struggle over the White House cannot be reduced to the competition of two men, Trump and Biden. We must rather consider the frantic race between the Republicans and the Democrats: the two parties that have exchanged control over the US presidency and its other constitutional institutions for hundreds of years.
Coming from the world of money, Trump's victory was a unique political event that defied all expectations of analysts, pollsters, and different opinion surveys.
Moreover, even those who expected him to win admitted, in one way or another, that they were just as surprised as others, and that their predictions were not based on logical conclusions as much as they were a mixture of fantasies and wishes for "beginner's luck".
In his personality and attitude, Trump, the new master of the White House, was at the time was different from the stereotypical president: a man chased by problems, rumors, and strange statements, frankly at times to the point of embarrassment, an improviser who does not follow scripts, and an eye-catching populist at a time when everyone thought that populism had come to an end in contemporary American culture.
Following his sudden win, analysts were able to quickly catch their breaths and recoup to find reasons and explanations for what happened.
The remarkable outcome was that the electoral campaign was not run between Democrats and Republicans, but rather between the two candidates, Hillary Clinton, who aspired to be the first woman President of the United States, and Donald Trump, the desired "classic mode" for voters who were not ready to vote for a woman.
So, the common joke at that time was that Clinton's candidacy was the most important factor in Trump's rise, wherein he won the votes of Republicans and supporters of "meninism."
Last week, this was turned upside down, as most evidence and analyses were pointing to Trump's loss.
This was the prevailing belief even among Republican circles, and semi-serious discussions have surfaced regarding his insurgency and refusal to acknowledge the loss, and the possible scenarios as a result.
However, both Republicans and Democrats ran normal elections for the House and one-third of the Senate, where results of the elections have been somewhat predictable, so far.
This might mean that not voting for Trump was directly related to him personally, not to Republican policies.
In other words, it would not be an overstatement to say that many voters did not vote for Biden, but they had voted against Trump, in a scenario similar to what happened in 2016, when many voted against Clinton and brought Trump to the Oval Office.
In fact, in dealing with Trump's defeat, most analyses of the results, especially outside the United States are of an emotional nature.
Some commentators considered the event in itself a great victory for democracy, which is very peculiar because the same democracy made him President four years ago; while others saw Biden's victory as a victory for human values, and this is even more peculiar, because Trump, despite his defeat, managed to still win over millions of American voters, establishing the popularity of his unusual traits that are uncommon in American politics.
However, the objective view of what happened should not drift to excessive moral and ethical paths in the world of politics.
No doubt that some of those who voted against Trump decided to do so based on their own personal assessment of him. This will not in any way, undermine the charisma of the 45th President of the United States.
Moreover, it cannot be denied that there were severe objective circumstances against him, the most important of which is the Coronavirus pandemic, which affected America on health, social and economic levels.
On the other hand, it is necessary to understand the profound impact of American elections on global politics and international relations.
The United States is still the first global political and military power, and no doubt changing the President will involve radical changes in the departments, employees, and foreign affairs approach.
Notwithstanding the achievements in foreign affairs in the past four years, it is customary that the President focuses, during the first term, on internal affairs to ensure his re-election, thus, in the second term, if win, he can devote more efforts to foreign policy.
Therefore, by losing a second term, perhaps what Trump has achieved at the foreign level will be lost, especially in very critical and complex issues, such as Iran and the Arab-Israeli peace process.
The question is: Will the new administration and regional political poles, especially in the Arab region, preserve Trump's legacy and its significant achievements?
I believe that a right answer to this question will depend on developing flexible and fast alternative action plans, especially during the presidential "overtime", which is taking place from now until next January.
Finally, it doesn't matter if we liked Trump or not; what matters is to have an objective and correct opinion of him.
No doubt that his quick departure from the White House will not be an ordinary matter. His four years were full of several events and demonstrated the exceptional importance of the American President.
It also ended the notion that the United States' administration and policies are fixed and consistent regardless of the President's inclinations, personal stances, and his unique way of handling political affairs. Trump's managed, as testified by his opponents and supporters, to overcome the "deep state".
Is this why he lost the elections? 

Trump, who took down Al-Baghdadi and Soleimani, stopped the Iranian surge, confronted the Chinese dragon, and went a long way in the Arab-Israeli peace process…etc., hoped that his political achievements would bear fruit after. However, the real achievement this time was American democracy, which is still an example of one of the most essential forms of governance in the world.
Photo: In this July 17, 2019, photo, President Donald Trump arrives to speak at a campaign rally at Williams Arena in Greenville, N.C. (AP Photo/Carolyn Kaster)