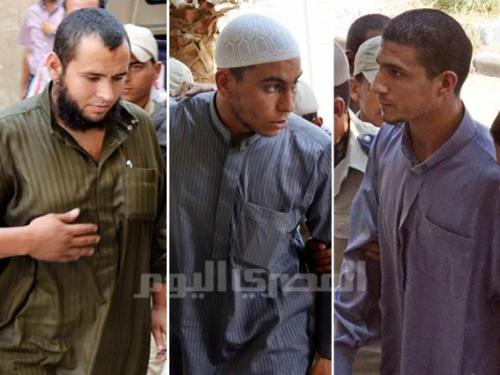 The Suez Criminal Court on Sunday postponed to 25 September the trial of three young men accused of murdering a student who was walking alone with his fiancée at night. The three men allegedly believe that the young man was violating religious propriety by being alone with the woman when they were not married.
The court said it postponed the sessions in order to hear witnesses' accounts.
The court heard on Sunday the account of Hussein Eid, father of the victim, and Ahmed, 20, an engineering student. It also heard defendants' accounts and received requests by defense lawyers.
In its referral order, prosecution said the defendants had run an illegal group that assaults citizens' freedoms, accusing them of using force against the victim.
The suspects have confessed that they belong to the conservative Islamic Salafi school of thought, and apply the principle of "Promotion of Virtue and Prevention of Vice," at the encouragement of some of their mentors.
Initial investigations had revealed that the victim had an altercation with the assailants, who rebuked him for walking alone with his fiancée at night, before one of them stabbed him in the thigh, causing him to bleed to death.
Edited translation from Al-Masry Al-Youm