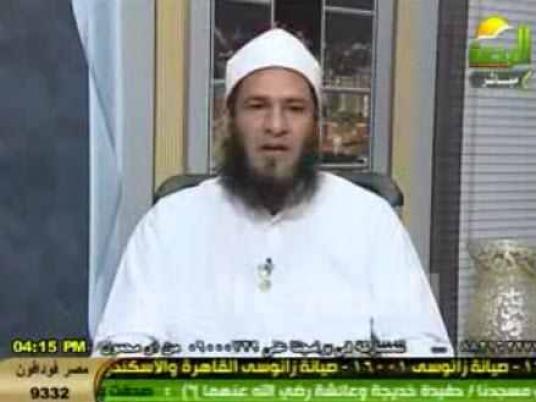 The trial of former MP Ali Wanees, who is accused of indecency, was postponed Sunday by the Tokh Misdemeanor Court to 15 July so evidence can be considered.
In June police apprehended Wanees, who was a Salafi Asala Party member of the People's Assembly before it was dissolved, for allegedly committing an obscene act with university student Nesreen Ramadan Abdel Aaty in his car on the agricultural road in the city of Tokh.
Public Prosecutor Abdel Meguid Mahmoud referred the two suspects to trial on Thursday after Wanees refused to attend questioning and the authorities failed to re-arrest him. Wanees did not attend the trial's first session.
Abdel Aaty, 23, who was arrested pending investigation, stood in the defendants' cage under high security due to fears of attacks by her family.
Mahmoud Youssef, the lawyer defending Wanees, had requested the trial be postponed so the documents could be reviewed.
The documents being reviewed include an expert's report apparently proving that the woman's voice is similar to that recorded in videos police took when they arrested her, and the testimony of the only witness, a Reham Ramadan Zaky.
Hossam Habeeb, the lawyer defending Abdel Aaty, requested an official copy of the documents and asked that his client be released. He said there is no evidence against her and called for a ban on reporting on the trial until a verdict is issued.