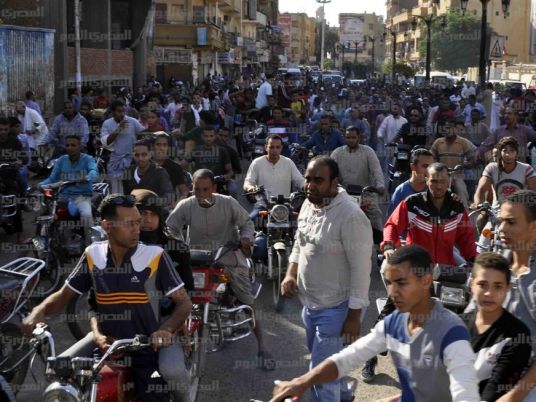 The head of the Qena Appeals Prosecution, Adel Ezzat, announced on Wednesday that the trial of the policemen accused of torturing a citizen to death inside a police station in Luxor will start on January 9, 2016.
Ezzat added in a press statement that investigative documents have been submitted to the Qena Appeals Court and the defendants have been referred to trial.
Egypt's General Prosecutor, Nabil Sadeq, referred nine policemen from Luxor to criminal trial over charges of torturing a detainee to death, an incident that sparked clashes and protests against police in the Upper Egyptian governorate in late November.
Luxor police station's investigation chief Ibrahim Omara, three lieutenants and five lower-ranking agents are facing charges of torturing 47-year-old Talaat Shabib to death after arresting him from a local coffee shop.
The victim had reportedly engaged in an altercation with the officers before he was escorted to prison and then to the hospital, where he was pronounced dead.
The prosecution said the referral came after a postmortem examination found fractures in the victim's neck, ultimately leading to his death.
Shabib's death came amid a surge in accusations against the Interior Ministry regarding police abuse toward detainees. The ministry has persistently dismissed the incidents as "individual occurrences".
El-Nadeem Center for the Rehabilitation of Victims of Violence counted 13 prison torture deaths in November alone.
Police torture was purportedly what sparked the 2011 uprising that unseated former President Hosni Mubarak. Khaled Said became a national symbol of the revolution after he was tortured to death by police in 2010. His death eventually led Egyptians to the streets to protest against police brutality.
Edited translation from Al-Masry Al-Youm