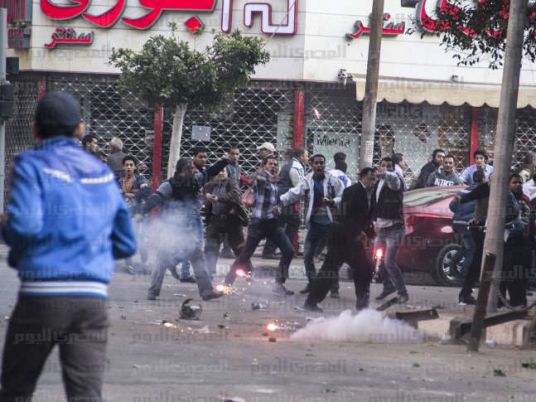 Mouski Misdemeanor Court on Monday postponed to 19 May the trial of 112 defendants, including 50 that are released pending trial, in the case known as the "Mouski events" that took place on the third anniversary of the revolution in order to hear the testimonies of eyewitnesses.
The defense asked to release the rest of the defendants and summon the police officers that arrested them.
They are charged with breaching the protest law, rioting, inciting violence and banditry, damaging public and private property and attacking the police.
Edited translation from Al-Masry Al-Youm