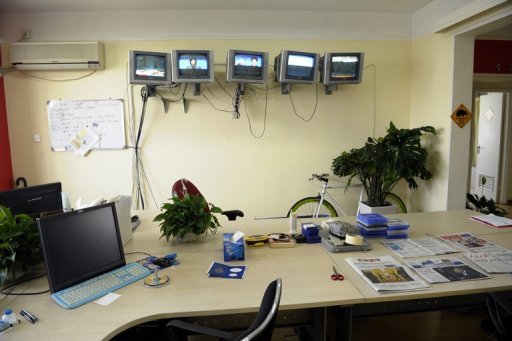 Cairo Criminal Court called off until 5 March the trial of 20 defendants accused of cooperating with Al Jazeera Channel including four foreign reporters in the case known in media as "Marriott Cell."
The session will meet to hear from witnesses and view material evidence.
Cairo Court of Appeals had set 20 February for the trial of 20 Al-Jazeera crew members, including an Australian, two Britons and a Dutch female journalist, who are accused of incitement against Egypt by broadcasting false news, according to the public prosecutor's statement.
Police claimed that the defendants were in possession of false videos of clashes that took place in Al-Azhar University, showing that police attacked students, in addition to alleged reports that instruct protesters on how to attack security personnel.
According to the government's claim, the defendants rented a suite in Marriott Hotel in Zamalek to organize pro-Muslim Brotherhood demonstrations, which have been banned after the Egyptian government labeled it a 'terrorist group.'
The government also said that Al Jazeera TV paid one of the defendants US$200 daily through the Australian national who was been arrested and another unidentified British national.
The defendants have been accused of preparing press reports that distort the image of Egypt abroad, forming a cell to circulate false information, inciting violence and holding secret meetings to implement the objectives of the Muslim Brotherhood.
Many journalists, human rights groups and foreign governments have denounced the arrests as contradictory to the aims of a country in democratic transition.