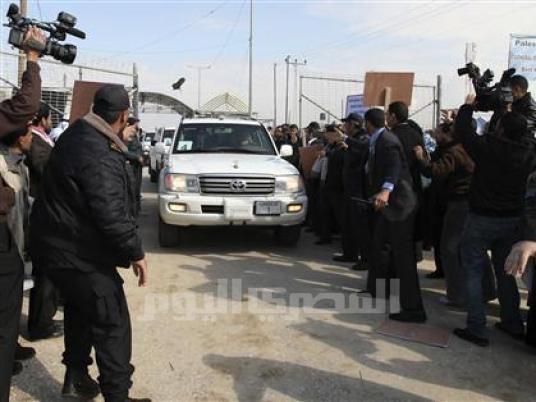 Syria was bottom and Ukraine had the biggest slide in a human rights index published on Wednesday, as countries suffering from conflict grappled with human trafficking and other rights violations.
The worsening situation in Syria and Iraq, two of the three worst performing countries, increased the likelihood of human trafficking, forced labour and child marriage taking place.
"Displaced populations, especially women and children, are exceptionally vulnerable to exploitation through trafficking and modern day slavery," Lizabeth Campbell, director of human rights at Maplecroft, which compiled the index, said in a statement.
Human Rights Watch reported in October that women and girls from the Yazidi sect were being forced to marry fighters of the militant Sunni group Islamic State in Iraq or sent toSyria to be sold.
The Syrian civil war has had a 'spillover' effect on refugees, especially in Lebanon and Jordan where a child under 18 was involved in nearly one third of refugee marriages, the U.N. children's agency (UNICEF) reported in July.
Ukraine, battling Moscow-backed separatists in the east, suffered the biggest deterioration in human rights, with almost 500,000 displaced people open to labour exploitation as they struggled to find a job.
"Traffickers have already established operations in that region by pretending to offer services to help (the displaced), by offering them economic opportunities and pretending to be … providing aid to refugees in order to take advantage and (lure) them into trafficking," Marilu Gresens, senior analyst at Maplecroft, told the Thomson Reuters Foundation.
Six African countries, among them Nigeria, DR Congo and Central African Republic, were among the 10 worst performing countries.
"In Africa we have reports of soldiers and rebel groups … forcing women into marriage, sexual slavery, domestic servitude," said Gresens.
"(In Nigeria) reports of Boko Haram selling girls into slavery has been going on a lot longer than the 'Bring back our girls' campaign, unfortunately," she said, referring to the group's abduction of nearly 300 girls from a northeastern school in March. About 50 escaped, the others are still missing.
Small, prosperous Lichtenstein, Monaco and San Marino took the top places in the Human Rights Risk Atlas, which evaluated 198 countries based on their rights records in 31 categories, including trafficking, forced labour and freedom of speech.
For the first time in 10 years Thailand was downgraded to an "extreme risk" country, mainly because of forced labour and the extremely bad treatment of opposition groups by security forces after the coup in May.
On the brighter side, for the first time since the launch of the index in 2008, the number of countries categorised as at "low risk" of rights violations has risen to 47 from 42 a year ago.
The countries that registered the biggest improvement in human rights were Ivory Coast, Senegal, Togo and the Czech Republic.