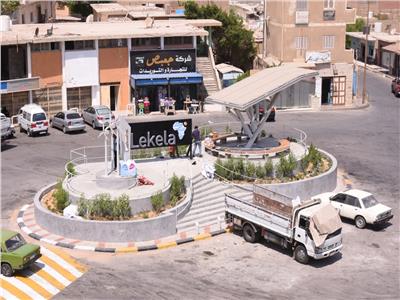 The head of municipality in Ras Ghareb Hamid Ahmed in the Red Sea Governorate, Egypt, in coordination with the Environmental Affairs Authority in Hurghada, launched the "Tree for Every Building" initiative in the city's al-Rawda neighborhood.
The initiative involves planting trees in the area, with one tree named about the owner of a building who will tend to it daily, Hamed explained.
An awareness campaign was organized for school students entitled "Climate Change between Reality and Hope", to clarify the impact of climate change on the environment, ways to adapt to them, and the individual role in combating it.
The symposium also discussed the "Prepare for the green, prepare for the future" initiative, as tree planting is one of the means of adaptation and tools for mitigating the negative effects of climate change. The importance of trees and their role in ingesting carbon gases and the importance of their presence in our environment were reviewed.