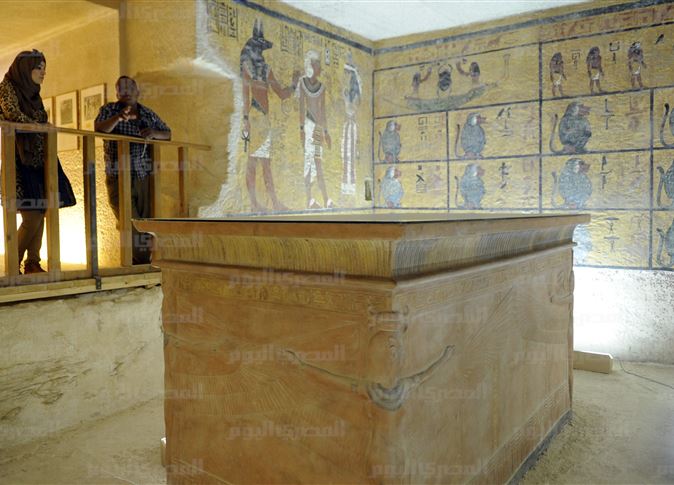 A French excavation team tasked with excavating Tutankhamen's tomb discovered a secret chamber near the tomb full of "treasure", as described by Tourism Minister Hesham Zaazou during his interview with the French newspaper Le Figaro.
He said full details will be disclosed in April through an official press release that will be issued by the Antiquities Ministry. He also said that it will be "huge blast" in promoting tourism.
According to
Le Figaro
, the place of the chamber was discovered using infrared and thermal devices by the French team.
A statement scheduled for April will include surprises for Egyptians who are passionate about their heritage of their grandfathers, reported the newspaper.