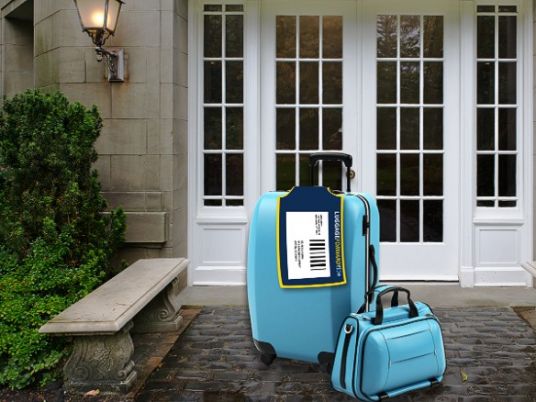 Take a moment to consider the worst things about travel.
Aside from annoying seatmates and surly airport staff, chances are some of your complaints relate to the drudgery of preparing for a trip.
Washing, ironing, packing.
Making sure your luggage isn't overweight.
Lugging said luggage all over the world.
Now imagine a world in which none of that has to happen.
A world in which all you need to grab before a flight is your smart phone, laptop and passport.
That's the aim of DUFL, a start-up company that launched earlier this year with the slogan, "Changing the way the world travels."
Basically, DUFL promises to simplify your trip by cleaning, ironing, packing, storing and shipping attire and toiletries to your U.S. destination for you.
For now, the service is only available in the United States, but the company says it expects to start operating in Canada soon and expand to the EU and Asia in 2016.
How high maintenance are you?
DUFL founder Bill Rinehart says the company already has international customers who use DUFL for their U.S. travel.
In fact, it was his own overseas travel that inspired him to start DUFL.
"I was in London on a Friday for business, waiting for my return flight to Phoenix and dreading the fact that when I got home I had to unpack, do laundry, make a same day rush trip to the dry cleaner and repack so I could be in New York on Monday," says Rinehart.
"I knew there was a niche that needed to be filled."
There are a couple of questions you might be asking yourself right now.
Namely, "Am I really that busy or high maintenance? Can I not even find the time to pack my own bags?"
DUFL hopes so.
Here's how it works:
First, you download the DUFL app and create an account.
DUFL then sends you a suitcase to fill with all the clothes and toiletries you might want to take on future trips.
After you schedule a pickup, your goods are taken to a U.S.-based facility where they're photographed, cleaned and stored.
Before your next trip, you can pack virtually by using the app to select which of your own clothes and other items you'd like to have waiting for you when you reach your destination on a specified arrival date.
Assuming you're willing to go to such lengths to avoid dealing with luggage, the price tag of $9.95 per month for storage and $99 per round-trip ticket likely won't phase you.
Ready to sign up?
You can get more information at DUFL.