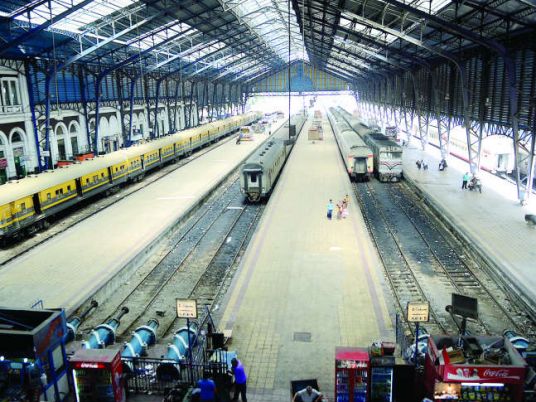 The Transportation Ministry on Sunday announced that it is preparing to launch a new railway booking service, via electronic payment or Visa Card, and will also release a mobile phone app allows citizens to inquire about the dates of trains and available places to reserve seats.
Chairman and CEO of Transport Information Technology Company Khaled Attia said that there is a plan currently implemented by the company on the instructions of Transport Minister Hisham Arafat to provide distinguished services to the citizen regarding the system of booking rail train tickets.
The new mobile application soon to be launched will allow citizens to inquire about train schedules and prices, as well as available the train reservations on all trips, Attia said.
In addition, booking, issuing tickets and electronic payment will be handled through the Visa or new smart cards (prepaid cards) of the National Railway Authority, he said.
These cards will be charged with money, used to pay for the value of tickets from the windows of stations and self-ticketing machines located in some stations and clubs, Attia added.
The smart card is an alternative payment method for money and is more secure. The cash value of the card can be redeemed at any time, Attia explained, and added that the trial operation of this system will be during Eid al-Adha.
Assistant Transport Minister Amr Shaath said that the increase in fuel and diesel prices will cost the railway about LE250 million pounds annually, increase losses at the facility.
Edited translation from Al-Masry Al-Youm