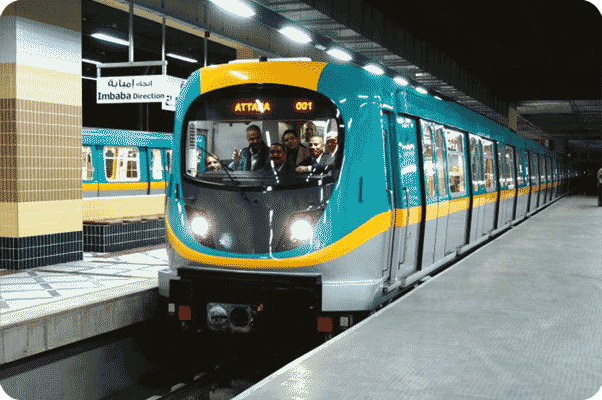 Transport Minister Kamel al-Wazir inaugurated the Heliopolis metro station on Sunday. The station is the first part of the fourth phase of the third metro line.
The minister said that the station is the largest in Egypt, the Middle East and Africa, costing LE 1.9 billion funded from the state treasury.
The station is established on an area of ​​about 10,000 square meters. It includes eight exits and entrances and has 18 fixed ladders, 17 moving staircases, and four elevators. He explained that there are 5,000 square meters in the station that will be exploited commercially to increase the financial returns of the metro authority.
The metro facility is being upgraded in accordance with the highest standards and specifications. Metro projects are highly important, as they are among the main solutions to reducing traffic congestion, he said.
Wazir said the rest of the fourth phase of the third metro line is underway, with two stations expected to be inaugurated next December. The rest of the stations are due to be inaugurated in April, he added.
He pointed out that he has been studying and considering the extension of the third line from Adly Mansour station by three stations (about 3.5 kilometers) to reach Cairo Airport.
The three stations will cost LE1.5 billion, bringing the total cost of the fourth phase in full to LE16.202 billion, and the cost of the third line in all its stages to LE97 billion.
He pointed out that the total daily revenues of the metro is LE7 million, while the operating cost is up to LE15 million.
The Cairo metro is a vital transport service in the city that transports about 4.4 million people daily, including two million on the first line Marg – Helwan, 1.7 million on the second line Shubra al-Khaimah – Moneeb, and 700,000 on the third line of Ataba – al-Shams Club in Heliopolis.
Edited translation from Al-Masry Al-Youm