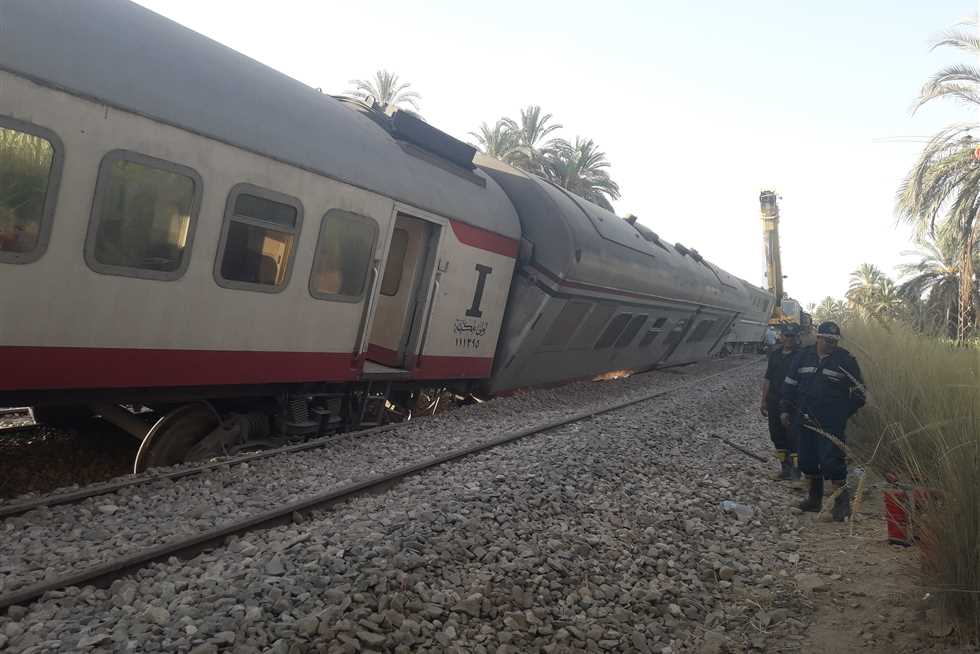 A passenger train heading to Cairo from the city of Zagazig in the Egyptian Delta derailed on Friday just outside of Cairo, near Shubra al-Khaima station in the Qalyubia Governorate. No causalities were reported.
Initial inspections revealed that three of the train's cars derailed. Passengers called to the conductor as soon as the derailment took place, allowing him to stop, saving the passengers from possible injury or death.
The Egyptian Railway Authority immediately dispatched heavy equipment to lift the train cars back onto the track.
Egypt has occasionally experienced other derailments whose consequences were much more severe.
In 2016, five people were killed and 27 others injured when a Cairo-Aswan train derailed at the village of Ayyat in Giza.
At the time, Railway Authority Chairperson Medhat Shousha said that the train collided with a buffer stop, causing three cars to derail and then overturn.
The incident caused a halt to train services from Cairo to Aswan while emergency services responded.