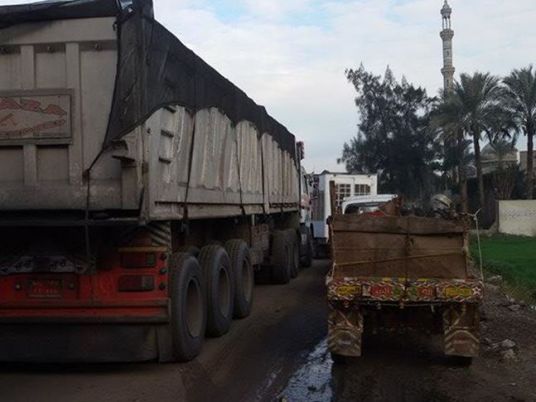 Traffic was suspended on the Cairo-Alexandria Road near Banha City on Wednesday morning after a truck carrying bricks turned over.
Security forces arrived at the area of the accident and lifted the vehicle before traffic could flow again.

Head of the Traffic Department's task force Captain Ahmed Hafez told Al-Mehwar channel in a phone interview on Wednesday that the accident caused no injuries or deaths.
Egypt has one of the highest rates of road accidents in the world. According to a report published by the World Health Organization in 2009, every year about 12,000 Egyptians lose their lives as a result of road accidents and thousands of others are injured.