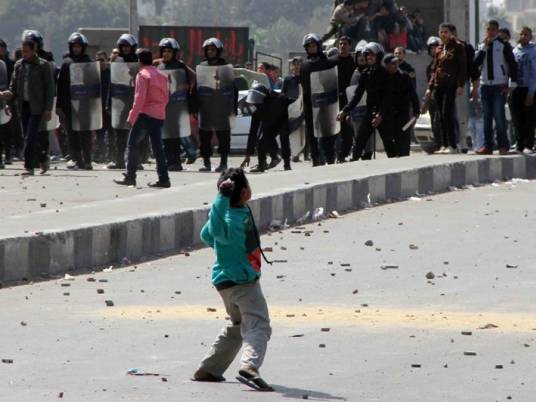 The Corniche in front of the Semiramis International Hotel in Cairo returned to an uneasy state of calm Tuesday morning, after fresh clashes broke out between protesters and security forces Monday evening.
Stones and shards of glass strewn around the sides of the road slowed down traffic, and CSF troops remained deployed in the area around the US Embassy after protesters retreated to Tahrir Square.
Fierce confrontations have been periodically flaring over the past few days between protesters hurling stones and Molotovs and police responding with tear gas to keep the protesters away from the embassies and hotels in the area.
Edited translation from MENA