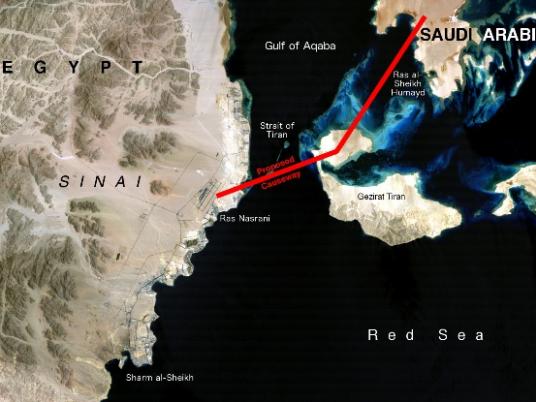 Trade and Industry Ministry Hatem Saleh said Egypt and Saudi Arabia are seeking to further develop ties in different fields, and highlighted a planned rail link between the two countries as an example of closer relations.
During a speech at the opening of the 14th session of the joint Egyptian-Saudi committee, which started Wednesday in Riyadh, Saleh said the rail link will facilitate closer ties for trade, tourism and pilgrimages.
Saleh added that bilateral trade is growing, reaching US$4.5 billion last year and projecting that it would reach $5 billion this year, which is nonetheless still below both countries' capacities.
Saleh also said that ties between the both countries are "based on equality."
Meanwhile, Tawfiq Rabeia, Saleh's Saudi counterpart, also spoke of the committee's importance in boosting cooperation between the two countries.
"The partnership between Egypt and Saudi Arabia represents a pillar in drawing Arab and regional policy and establishing stability in the region," he said.
Rabiea also stressed that obstacles to mutual investment should be removed, saying he brought up the issue with President Mohamed Morsy during a visit to Egypt last year.
The minister also expressed his hope that Saudi investment in Egypt could reach their highest levels, urging businessmen in both countries to help boost cooperation.
Edited translation from MENA