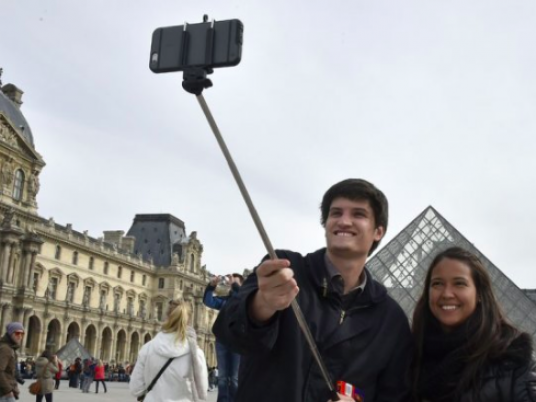 Visitor numbers to Paris should recover quickly after last month's deadly attacks but destinations such as Tunisia and Egypt may experience a more permanent drop in demand as tourists shift to places they view as safer, industry experts say.
The attacks in Paris on November 13, in which 130 people were killed, followed a week later by a shooting at a luxury hotel in Mali, have dampened travel demand and hit travel stocks, from airlines to hotels.
But with travel demand flourishing this year thanks to low oil prices and improving economies, people are not likely to start cancelling travel plans outright.
The World Travel and Tourism Council (WTTC) predicts the sector will grow 3.5 percent this year, or 1 percent more than the global economy.
"Our data has shown us that people do not stop travelling but rather change destinations," WTTC president and CEO David Scowsill told Reuters.
He said a big destination like Paris should suffer only a blip in figures before recovering quickly.
France's AccorHotels has felt a "real economic impact" from the attacks in Paris, with fewer last-minute bookings for the second half of December, Accor chief executive Sebastien Bazin told BFM Business TV on Wednesday, adding that the effect will probably last three or four months.
Among airlines, Scandinavian carrier SAS said it had seen a drop in travel to Paris and Brussels but that traffic was already returning to normal, comments echoed by Ryanair.
Roy Scheerder, commercial director of Air France-KLM's low-cost arm Transavia said that Paris should recover quickly because people weren't only going there on holiday but also for business and to visit friends.
Others note that tourists quickly returned to London and Madrid after bombings in the previous decade.
The ITB World Travel Trends report, compiled just before the Paris attacks, noted there was already a trend towards places viewed as "safer".
Once popular destinations such as Egypt and Tunisia, which have this year suffered a series of attacks including the suspected bombing of a Russian aeroplane and a shooting at a beach resort, may not bounce back quickly, Martin Buck, who organizes the annual ITB travel fair, told Reuters.
"If one bomb after another explodes, then tourists will vote with their feet and simply stay away," Buck told Reuters.
Turkey is also among those tourist destinations suffering from a downturn in demand from western European travellers due to security worries.
An influx of tourists from Russia had been compensating but analysts say that looks set to dry up amid tensions after Turkey shot down a Russian warplane. Russia on Tuesday approved sanctions against Turkey including a ban on charter flights.
British tour operator Thomas Cook said last week the events in Egypt and Tunisia had resulted in more bookings to the Canary Islands, and for long-haul trips to North America, Mexico and Cape Verde.
On a festive note, another destination that could benefit from its tranquillity is Lapland, according to Finnish airport operator Finavia. It expects its airports in northern Finland to be busier this Christmas after seeing an increase in the number of charter flights.
"The popularity of Lapland as a safe destination may also be increased by the recent world events," said Finavia director Joni Sundelin.