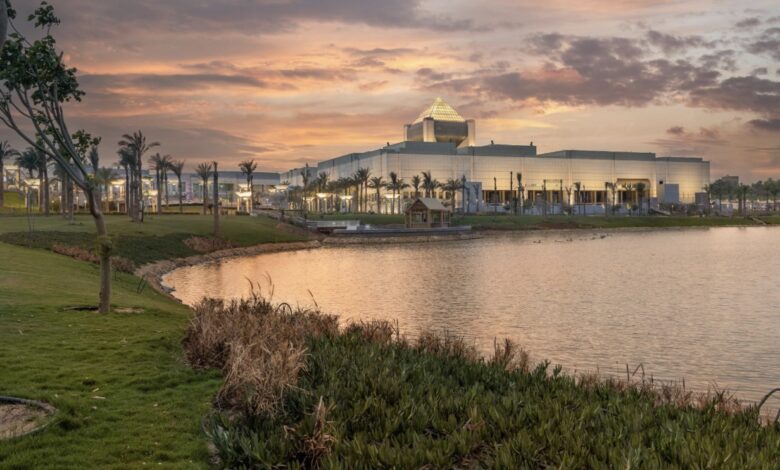 The Ministry of Tourism announced a 50 percent discount on the tickets of museums for Egyptian visitors on September 27, as part of the ministry's celebration of the 200th anniversary of the deciphering of ancient Egyptian hieroglyphs and the emergence of Egyptology.
Ticket prices for the National Museum of Egyptian Civilization on normal days are:
LE200 for foreigners.

LE100 for foreign students.

LE60 for Egyptian citizens.

LE30 for Egyptian students.
Parking prices at the museum are set as:
LE30 for private cars.

LE40 for coasters.

LE50 for buses.
Tickets can be purchased in advance on the museum's website.
On Tuesday evening, the Minister of Tourism and Antiquities, Ahmed Eissa, chaired the first meeting of the Board of Directors of the National Museum of Egyptian Civilization after assuming his duties as Minister of Tourism and Antiquities, at the museum's headquarters in Fustat.
During the meeting, Ahmed Ghoneim, CEO of the Museum Authority, gave a presentation on the museum's performance, the recent number of visitors, and the percentage of revenues it achieved.
He referred to the increase in visitor turnout during the September, especially from foreigners, compared to the same month last year.
Ghoneim briefed the board on the most prominent cultural and various tourist activities organized and hosted by the museum, including a memorial ceremony for the late professor of literature and folklore at Cairo University Ahmed Morsy, a concert by singer Nesma Mahgoub, and the opening of an archival photo exhibition in cooperation with the Spanish embassy in Cairo.
This is all besides organizing a number of scientific and cultural lectures and various workshops to shed light on the heritage of various Egyptian governorates.
A royal ceremony
The National Museum of Egyptian Civilization in Fustat received mummies of ancient Egyptian kings and queens in a royal procession on April 3.
These ancient mummies, dating back to the 17th to the 20th dynasties include 18 kings and four queens.
They include King Ramses II, King Sagnin Ra, King Tuthmosis III, King Seti I, Queen Hatshepsut, Queen Merit Amon, wife of King Amenhotep I, and Queen Ahmose – Nefertari, wife of King Ahmose.
The museum also features entertainment areas, restaurants, cafeterias, and bazaars selling archaeological replicas.
In December 2021, a mobile application for the museum was completed in cooperation with IPMagiX. The application bears the name NMEC and is downloaded from Google play or the App store.