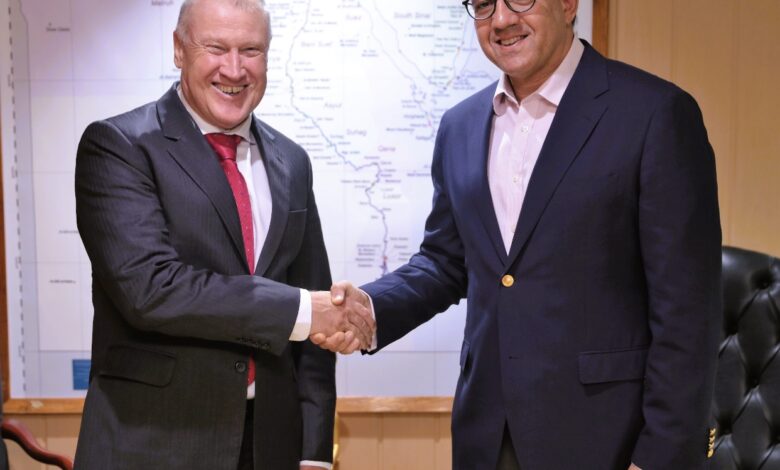 Minister of Tourism and Antiquities, Khaled al-Anany received the Australian ambassador to Cairo Glenn Miles, in his office at the ministry's headquarters in Zamalek, bidding him farewell before the end of his tenure as ambassador, the ministry said in a statement on Tuesday.
The meeting was attended by Minister Plenipotentiary Dalia Abdel Fattah, the General Supervisor of the General Department of International Relations and Agreements at the Ministry.
The minister began the meeting by stressing the close relations between Egypt and Australia in various fields, especially tourism and antiquities, and expressing his appreciation for the fruitful cooperation between the ministry and the embassy, ​​wishing him success in the tasks of his new position.
The meeting also touched on aspects of cooperation between Egypt and Australia in tourism and antiquities and means to enhance the tourist flow from Australia to Egypt, and to exchange experiences in this area.

He praised the efforts made by the Ministry of Tourism and Antiquities to encourage incoming tourism and preserve Egypt's archaeological heritage.
Miles also expressed his love for Egypt and his desire to attend the opening of the Grand Egyptian Museum, which he said was awaited by the whole world.
Under the cooperation framework between both countries, the Director of the Egyptian Museum in Tahrir Square participated in the AMaGA 2022 National Conference, held in June.
A memorandum of understanding was signed between the Museums of Islamic Art in Cairo and Melbourne in 2018.