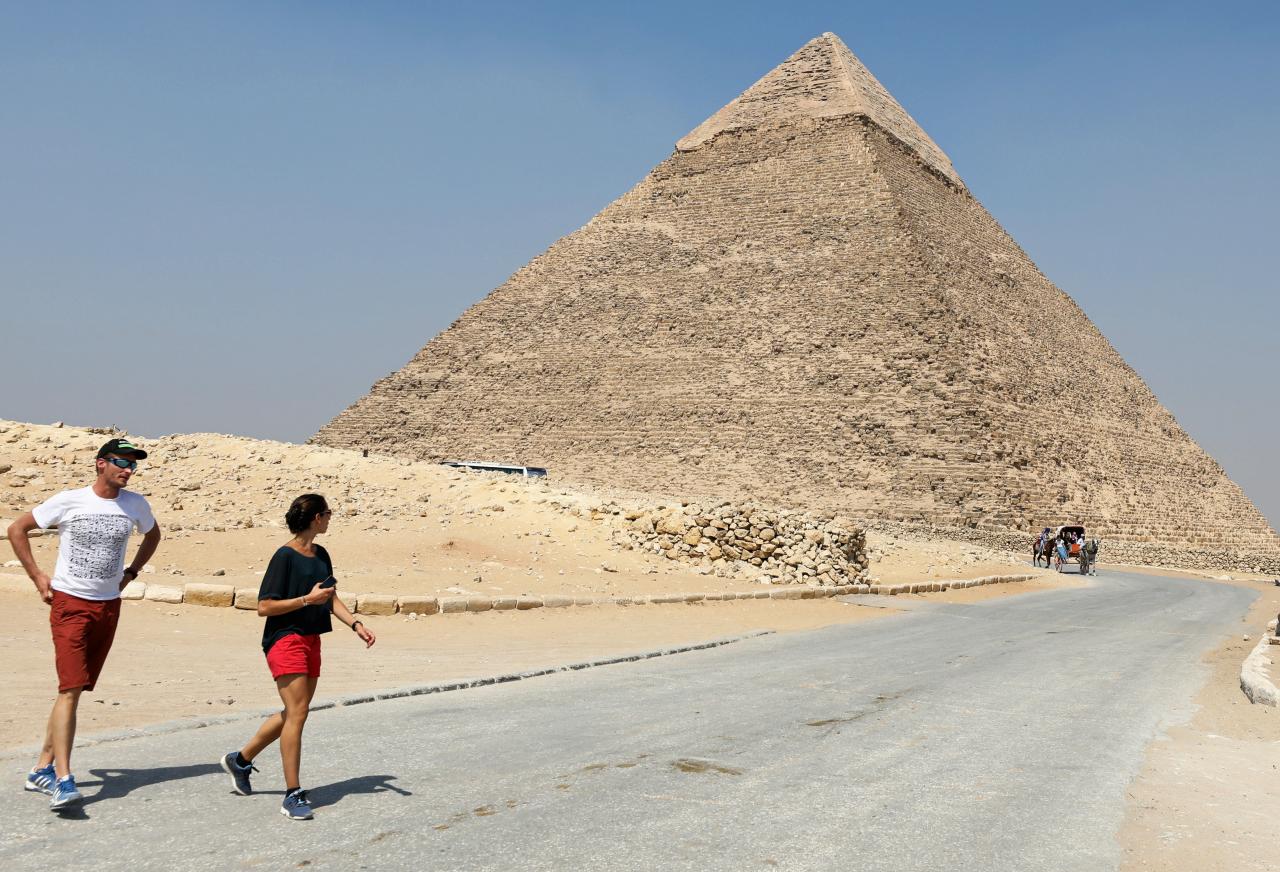 Hollywood filmmakers and representatives of the History Channel expressed their willingness to film movies in Egypt during a meeting with Tourism Minister Rania al-Mashat on Monday on the sidelines of the Tutankhamun exhibition at the California Science Center in Los Angeles, which saw the discussion of ideas to promote Egyptian tourism.
The minister said that movies are an important means of tourism promotion, given the importance of cinema and its wide reach around the world.
She pointed out that there are many unique places in Egypt which represent the value of films and allow the portrayal of different types of settings, both archaeological areas or beaches and others.
Mashat discussed with some American tour operators ways to boost tourism from the US market to Egypt.
The minister held a meeting with a group of hotel investors to discuss tourism investment opportunities in establishing tourist cities and international hotels.
They also discussed the idea of creating boutique hotels, which attracts the segment of tourists with high spending power, given the nature of private hotels in terms of location and the limited number of hotel rooms.
Mashat said that Egypt, with its unique properties, can achieve great success in these types of hotels.
The minister met with a group of members from the Egyptian community in Los Angeles and assured them that they represent the biggest publicity for the Egyptian tourist destinations by highlighting the positive image of it and inviting tourists to visit Egypt.
Mashat participated in the opening of the exhibition and emphasized its importance, because it includes the treasures of Tutankhamun – which became a global symbol of the ancient Egyptian civilization – and pointed out that the Egyptian monuments place Egypt among the major tourist countries in the region.
Edited translation from Al-Masry Al-Youm