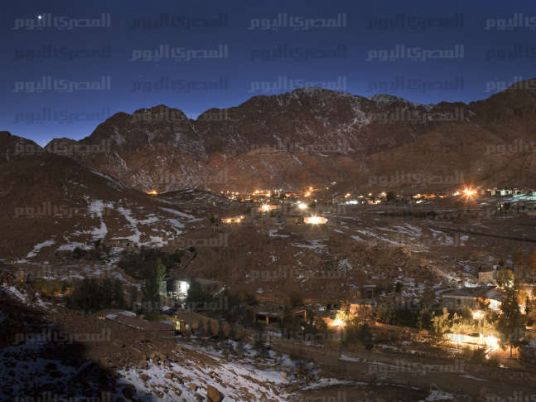 A tourist expert has slammed the failure to operate flights at Saint Catherine airport in South Sinai and the closure of Wadi Feiran, noting that the inoperativeness damages a valuable tourist destination.
Atef Abdel Latif, a tourism expert and a member of the Southern Sinai Investors Society, said the airport is currently out of order after it had used to run 40 weekly flights in the past.
Abdel Latif's efforts with the ministries of tourism and defense had succeeded into reopening the airport in October 2012 after years of closure. But it seems it is out of service again according to his complaint.
Abdel Latif said the inactivity at the airport, which is, however, enjoys full manpower, and the closure of the road leading to the area, affects tourism at the city that hosts various ancient popular destinations, most notably the Saint Catherine Monastery. He claimed that EgyptAir does not believe in Saint Catherine as a worthy flight destination.
Abdel Latif suggested that a flight schedule can be laid down for Saint Catherine and promoted by tourism agents for at least two months. He also called fora weekly flight linking the region to Sharm al-Sheikh and Cairo.
He also noted to the Saint Catherine Airport's need for lighting at its runways.
As for the Wadi Feiran road, the main road leading to Saint Catherine, Abdel Latif said it had been closed for security reasons since the 2011 uprising. He explained that the closure extends the journey from Cairo to Saint Catherine from 5 to 16 hours.