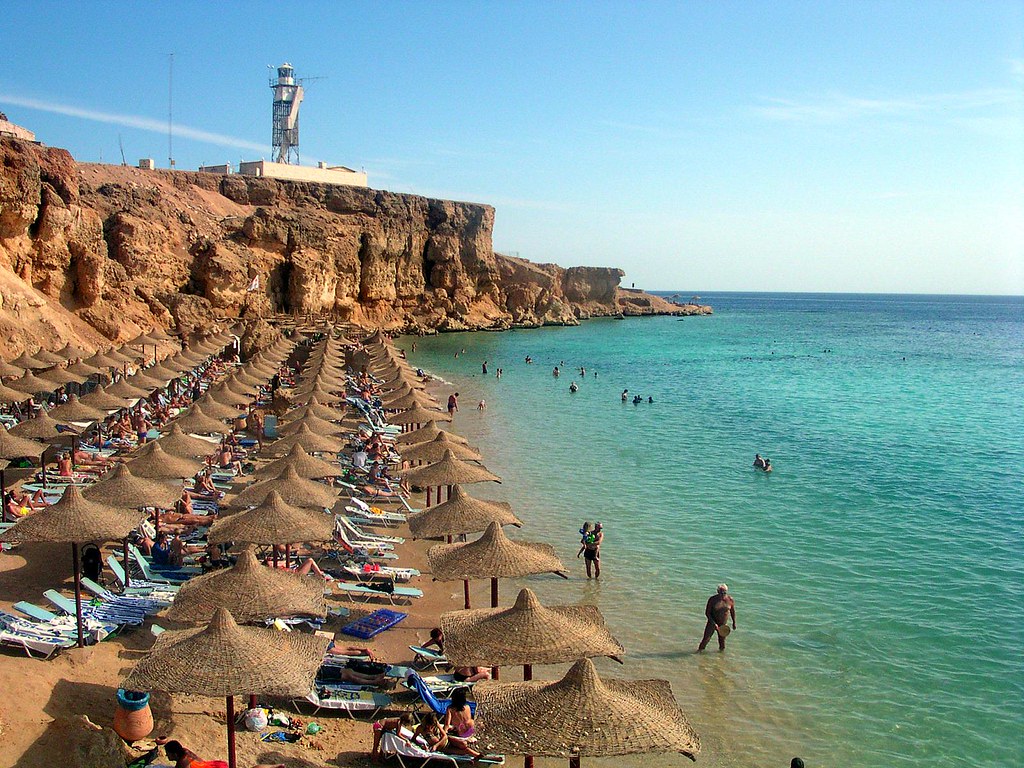 In an effort to promote tourism, Egypt's Tourism Promotion Board of the Ministry of Tourism and Antiquities organized a visit to South Sinai for a number of Egyptian social media influencers, all of whom enjoy between 500,000 and two million followers.
The board's CEO Ahmed Youssef and Osama Talaat, Head of the Islamic, Coptic and Jewish Antiquities Sector at the Supreme Council of Antiquities, took a group of influencers to Sharm el-Sheikh.
The group visited the Monastery of Saint Catherine, the burning bush tree, the holy valley, a library, the Nabi Haroun area, the golden calf area, the Khedive Abbas Helmy buildings, and and the housing units of workers and soldiers in the area.
The group also went to the local market that sells the traditional handicrafts the region is famous for.
During the visit, the influencers met South Sinai Governor Major General Khaled Fouda, who welcomed them and praised the Tourism Ministry's efforts to promote Egypt locally and internationally.
The influencers enjoyed their trip, especially the Sharm el-Sheikh museum, which they called a nice mixture of leisure and culture.
The trip is part of a larger ministry initiative to update its marketing and promotion tools so they are on par with international trends, Youssef said.
Under the initiative, the ministry is collaborating with Egyptian bloggers and influencers to promote Egypt and engage society, especially younger people. The board has previously organized trips for famous foreign, Egyptian, and Arab influencers.
Prior to the coronavirus outbreak, tourism accounted for approximately 11.9 percent of Egypt's economy. Since March, over 150 million travel and tourism jobs have been lost. In the Red Sea sector alone, experts have estimated a nine billion dollar loss since the pandemic began.
Since reopening in July, the country has reported an uptick in tourism, but levels remain nowhere near Egypt's average.