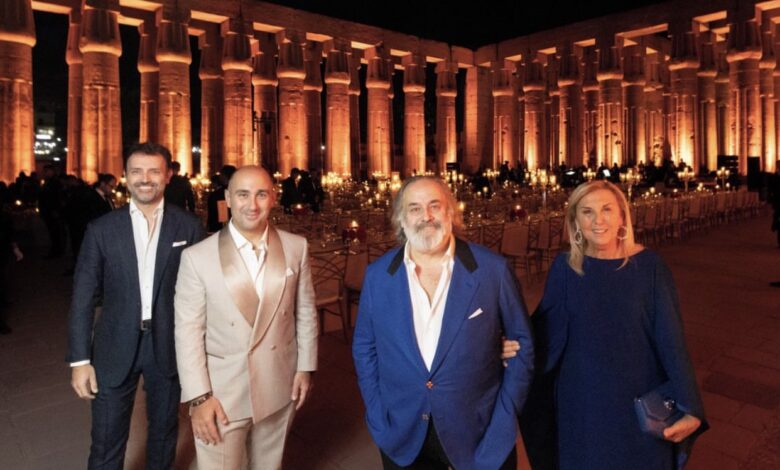 Amr al-Qadi, head of the Tourism Promotion Authority, responded to ON channel Lamees al-Hadidi's comment on Stefano Ricci's fashion show at the Temple of Hatshepsut.
In which she questioned why the event was not used to promote tourism.
"We use the Stefano Ricci fashion show for tourism all over the world, and we have been working on the show for nine months," Qadi explained.
He added, during a telephone interview with on ON channel : "We instructed the propaganda for Stefano Ricci's fashion show mainly in the countries of the world abroad, and this proves security and safety, and the ability of the Egyptians to organize events."
"These are private parties, we respect the privacy of fashion shows like Stefano Ricci, and only those they allow can be invited," he added.