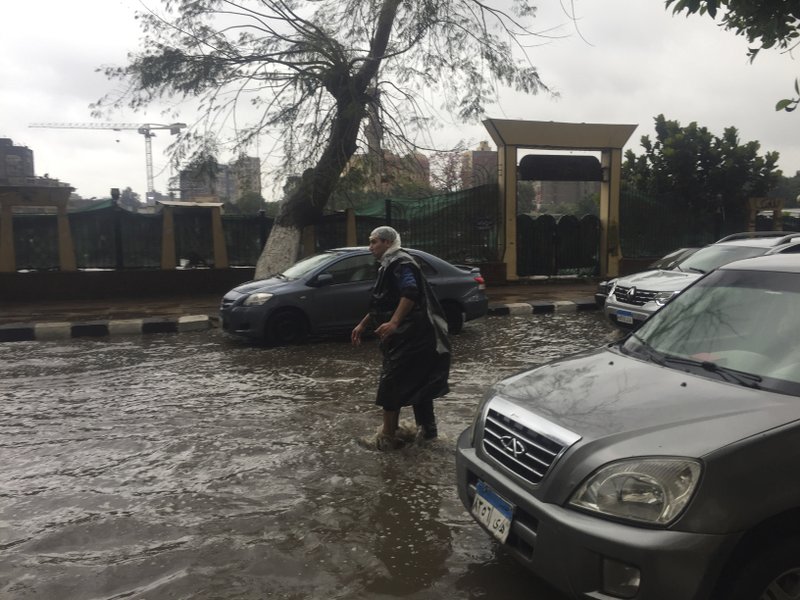 Egypt's mass transport companies that operate between Hurghada, Cairo, and the Delta Governorates have halted operations after severe rains closed the coastal highway of Ras Gharib-Zaafarana.
Traffic authorities warned transport company officials not to operate any trips until the road reopens and the damage from the downpour is repaired.
Meanwhile, authorities in Hurghada continue to repair road damage and remove rubble after being hit with rain.
On Sunday, several of Egypt's governorates witnessed torrential rains that triggered the closure of major roads and highways.
Along the Red Sea, the rain caused the closure of the roads of Ras Gharib-Sheikh Fadl, Safaga-Sohag, and Qusair-Qeft.
Red Sea Governor Amr Hanafy said that he instructed water and sanitation officials to test all sewage drainage on Monday to ensure the governorate's preparedness for winter rains.
In Minya, the governor assigned Osama al-Qadi, the head of the Bani Mazar locality and the local unit of Sheikh Fadl village, to coordinate with traffic authorities and emergency personnel to close the Sheikh Fadl-Ras Gharib road and intervene quickly in emergency situations in the area.
In Qalyubia, temperatures decreased slightly and light rain fell in some areas, while the area's Holding Company for Water and Wastewater (HCWW) declared a state of emergency and implemented an LE27 million storm drainage system.
Severe weather in Egypt is almost always accompanied by road closures and general mayhem. In recent years, the country's Ministry of Finance has allocated a larger budget to the HCWW to manage and maintain the wastewater and rainwater infrastructure.
Edited translation from Al-Masry Al-Youm